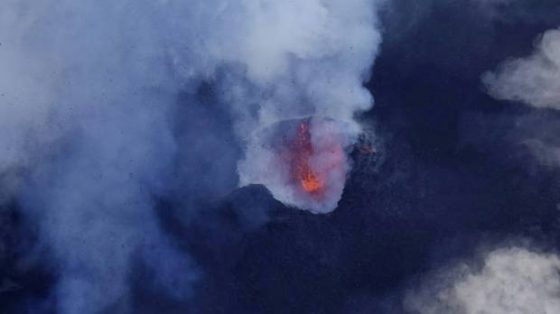 Volcanoes seem to be exploding at a higher rate right now, and the earth is riddled with earthquakes. Now, the entire island of Ambae is evacuated as the Manaro volcano becomes increasingly active.
The island of Bali in Indonesia is already evacuated under threats of Mount Agung's imminent eruption. Now the island of Ambae in Vanuatu is also cleared of people, as worries about the Manaro volcano's (also known as Lombenben) activity becomes a concern.
Both volcanoes sit on the 
Pacific Ring of Fire
, an area of intense seismic activity that stretches 40,000 kilometers (25,000 miles) from New Zealand to South America. But Benjamin Andrews, of the Smithsonian Institution's Global Volcanism Program, says it's merely a coincidence that they're both showing signs of erupting at the same time. "The principal concerns here are that the volcano can eject volcanic rocks to distances of many kilometers from the crater and that the volcano could erupt ash and/or emit sulfur dioxide," said Andrews.
"Ambae volcano is in an ongoing moderate eruption state," a statement from
Vanuatu Meteorology and Geohazards Department said.
People in local villages could experience the danger of flying rocks, volcanic gases, and acid rain, the statement added. The alert level is now at a 4, which is the second highest on the scale.
Australia has already responded to a request for assistance, pledging up to 20.5 million Vatu ($190,000) in "much-needed supplies like food, water, shelter, and hygiene kits for affected communities on Ambae," a Vanuatu government statement said Thursday.