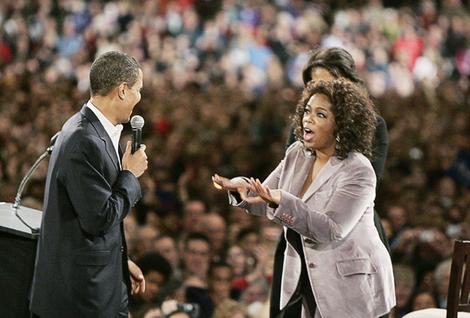 Longtime pop singer Seal has publicly called out Oprah Winfrey for her extreme hypocrisy surrounding her speech at the Golden Globes and subsequent grandstanding in the wake of the Hollywood Harvey Weinstein scandal.
The pop singer posted a now viral meme to Instagram Wednesday that openly showed Oprah actually sucking on Hollywood mega-predator Harvey Weinstein's ear while another showed her actually introducing a young actress to him.
"Oh I forgot, that's right…..you'd heard the rumors but you had no idea he was actually serially assaulting young stary-eyed actresses who in turn had no idea what they were getting into. My bad," Seal rightfully noted.
Keep in mind that Oprah has already been accused of MUCH MORE than "hearing" rumors.
Infowars reported:
At least one aspiring actress has accused Weinstein of using Oprah to seduce her with promises of advancing her career.

British actress Kadian Noble claimed she was raped in a hotel room by Weinstein, who had earlier greeted him with Oprah "swinging off his arm" at a London event in 2014.

"Harvey wasn't acting alone. Harvey wasn't allowed and enabled to do what he did to Kadian and other women without help," said Noble's attorney, Jeff Herman.

Weinstein was attacked while while eating dinner at an Arizona restaurant this week.
If the Democrats think Oprah is their savior for 2020 then that is obviously a GOOD thing for all liberty minded Americans as a Hollywood elitist has absolutely NO CHANCE of being voted president in this climate.