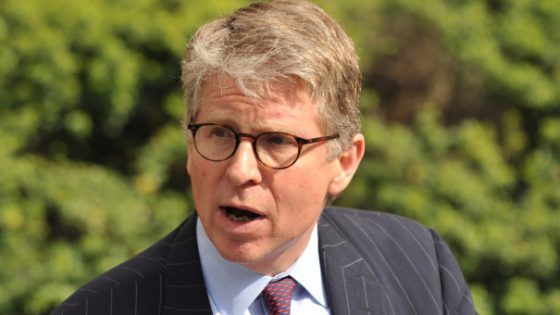 The Manhattan district attorney's office is "dragging its feet" in its investigation into rape allegations against disgraced liberal Hollywood figure Harvey Weinstein, with the lawyer for the accuser noting that the cities district attorney already has a history of refusing to file charges against powerful sexual predators.
Actress Paz de la Huerta first accused Weinstein of sexually assaulting her on two different occasions in her New York City apartment in a widely read Vanity Fair piece which led to an investigation being launched by police who originally publicly stated that there was indeed a case against the alleged predator.
Fast forwarding a month later and no charges have been filed with the stalling getting so out of hand that the actresses lawyer, Carrie Goldberg, decided to release a statement in which she pressured the DA Cyrus Vance Jr. while also noting his past refusal to charge Weinstein and the possibility that it was connected to the fact that his lawyer had contributed to Vance's campaign.
"We are very concerned about the unbelievable similarities here with what went down in 2015 when prosecutors dropped a strong case against Weinstein," Goldberg said in a statement, according to NBC News. "We are deeply concerned about the foot-dragging in convening a grand jury."
In the statement Goldberg said she was "throwing down the gauntlet" for her client by calling on Vance's perceived bias and is demanding that a grand jury is convened by the end of next week.
""We have a DA who consistently refuses to prosecute powerful sexual predators," she courageously noted. "We have a DA who receives campaign donations from Harvey Weinstein and his attorneys – the DA must stop being complicit in Harvey Weinstein escaping punishment."
Amazingly, NBC News only quoted one NYPD source whose job was apparently to specifically cast doubt on the accusers claims rather than provide any actual insight. Keep in mind, as noted above, police already claimed last month that they had enough evidence for a case.
"The case was weak from the beginning and she was not steadfast," the source told NBC. "There are also time gaps that are unexplained and it seems like there is no reasonable expectation of moving forward."
If that is not a classic case of covering for your DA I don't know what is.
Regardless, there is no denying the fact that Vance let Weinstein off the hook in 2015 and now, especially when you consider the dozens and dozens of allegations that have surfaced against the serial Hollywood predator, the optics do not look good for the embattled district attorney.