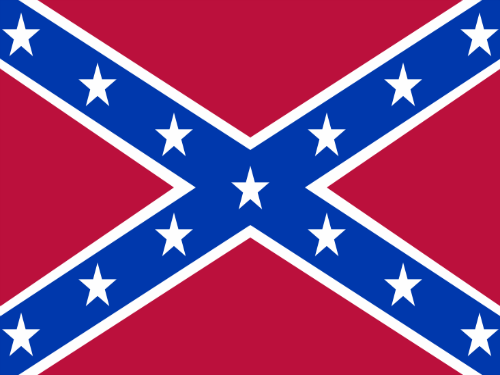 This article was written by Joshua Krause and originally published at The Daily Sheeple.
by Joshua Krause
After Dylann Roof killed 9 people attending a black church in South Carolina, it seemed liked the whole country went on a campaign to stamp out the Confederate flag. It didn't matter that the majority of Americans who revere that flag hold no racist inclinations. In our country, if one person does something crazy or stupid, everyone must suffer for it.
That's why the state of Virgina decided to outlaw their Confederate license plates after the shooting. It is now a misdemeanor to drive with one of these plates in Virginia, and the DMV has asked anyone with Confederate plates to have them replaced. However, the vast majority of these people aren't budging. According to the DMV, of the 1600 plates that were issued, only 187 have been returned. They even tried sending new plates to these drivers, and instead of getting the old plates back, the DMV received letters saying "no thank you."
It's one thing if the DMV decided to stop producing these plates, but to make it illegal for anyone to leave them on their cars would be just as crazy as prosecuting drivers for mounting novelty confederate license frames on their vehicles. As one Sons of Confederate Veterans member so aptly put it "Next thing you know, they're going to say you can't wear blue on Monday…or you can't wear yellow on Thursday. Where's it going to end?"
—–
SovereignPatriot88 made a poignant comment to go along with the article, writing:
Making it against the law to have a Confederate flag on your car is unconstitutional and a violation of the 1st amendment. And if people give in to these historical revisionism extremists, it won't end with flags. They will find something else that they claim offends them and attack that next. These people refuse to accept facts and they are relentless when it comes to forcing their will on the people. We will have to physically stop them from violating our rights. That flag represents freedom and southern pride. So clearly it has nothing to do with these progressives who are against freedom and they have no pride. I don't care who this flag offends, people don't have a right to not be offended. Because if they did, people would have to ban everything, or pick and choose who to offend and who not to offend. And that is a violation of equal protection under the law.
This article was written by Joshua Krause and originally published at The Daily Sheeple.