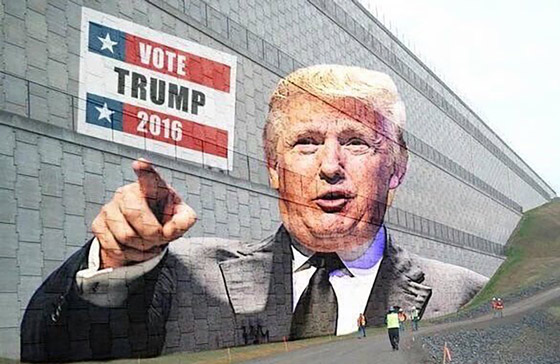 This article was written by Tyler Durden and originally published at Zero Hedge.
Editor's Comment: So, that plan didn't work. But are they done trying to stop the Trump presidency? Of course not. There is currently an effort underway to indoctrinate electors from the electoral college an intelligence briefing claiming that Russia interfered with the elections in order to install Trump… thereafter, they are hoping to stop the electoral college rubber stamp and have Congress select someone else altogether.
On the off chance that any of this happens, the country would rightfully revolt and things would devolve into chaos. The system is really playing with fire in order to scare the population straight, and sooth them back into compliance and easy management. They know the herd is spooked, and the word is going around. Can this chaos be contained? Or can they benefit from circulating it into the body politic?
Trump's Wisconsin Victory Confirmed – Gained Net 162 Votes In Statewide Recount
by Tyler Durden
It's official… again! Donald Trump remains the winner of Wisconsin following the statewide recount demanded by Jill Stein and paid for by sad snowflakes. After counting over 3 million ballots (at a cost of $3.5 million), Trump gained a net 162 votes…
As AP reports,
Republican Donald Trump's victory in Wisconsin has been reaffirmed following a presidential recount that showed him defeating Democrat Hillary Clinton by more than 22,000 votes.

Trump picked up a net 162 votes as a result of the recount that the Wisconsin Elections Commission certified Monday. Green Party candidate Jill Stein requested and paid for the recount that began Dec. 1.

But after recounting nearly 3 million ballots, little changed. The final results changed by fewer than 1,800 votes.

Stein has also tried to get statewide recounts in Michigan and Pennsylvania, but courts have stopped them. The federal deadline to certify the vote is Tuesday.

Wisconsin's recount uncovered no widespread problems or hacking as Stein had suggested, without evidence, that there might be.
As The Wisconsin State Journal reports, WEC chairman Mark Thomsen said in a statement…
"Completing this recount was a challenge, but the real winners are the voters."

"Based on the recount, they can have confidence that Wisconsin's election results accurately reflect the will of the people, regardless of whether they are counted by hand or by machine."

The commission originally advised county clerks to complete their recount process by 8 p.m. Monday so it could certify the results on Tuesday, the last day federal law guarantees a state's electoral votes will reflect the popular vote when the Electoral College convenes on Dec. 19.

On Monday the Board of Canvassers in the final four counties — Dane, Milwaukee, Outagamie and Rock — certified their results.
So that was a total and utter waste of $3.5 million of Democrats' money.
This article was written by Tyler Durden and originally published at Zero Hedge.