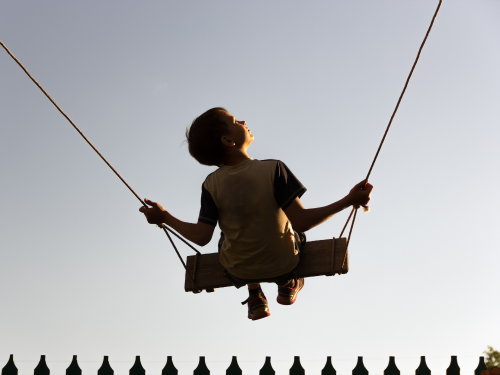 This article was written by Joshua Krause and originally published at the Daily Sheeple.
Editor's Comment: As usual, the neighbors in this case actually believed they were helping out and making the situation better by calling CPS. This despite the fact that missing children and kidnapping horror stories are very rare and worries are overblown and misplaced. Instead, they have separated a mother from her child in a case where no harm actually happened before calling the nanny state government to intervene. Now different views about letting children actually play outside are resulting in actions against parents.
Mother Faces Jail Time For Letting 4-Year-Old Play Outside
by Joshua Krause
Sacramento mother Sonya Hendren is facing charges of child endangerment after letting her young son play in a park just outside of her home in a gated apartment complex. The boy was seen unattended by neighbors who asked him to go home. After the boy refused, and said that he wasn't done playing, they decided to call Child Protective Services. Now the mother faces up to 6 months in jail, and has to keep the boy in sight at all times. She was offered a plea deal of 1 month, but refused.
The two unrepentant busy bodies who called the authorities, Sonja and Brandi Horrell, explained their reasons for the call to the local news. "I just thought she would get a warning, and then she wouldn't let him be out alone again." Brandi added that "I'm not mad she has to do things now to teach her, because what if someone did take him?"…"How would she feel if he was on an AMBER Alert? Then what would she be feeling?"
Yes, because apparently they know how to raise another persons child. At the heart of this case is the fact that the mother genuinely believed that her son was finally mature enough to play outside alone. But in our society, individual needs and abilities are no longer relevant, and parents can't raise their own children. The days of letting kids explore the world and make their own mistakes, is effectively over. As Hendren's attorney put it "If this had happened 20 years ago, we wouldn't be here. There wouldn't be a criminal case filed."
According to the London Express:
Sonya Hendren let her son Tomahawk play in a gated park inside her building complex on his own – 120ft away from her flat's front door.

But Ms Hendren was arrested for child neglect and endangerment after her outraged neighbour, Sonja Horrell, reported her to the child protection services.

Ms Hendren, from California, US, said: "He was outside and the neighbour called the cops on us."

The stunned mother said her son had displayed signs to her that he was ready to play outdoors alone and that he would occasionally go outside before returning moments later to let her know he was ok.
This article was written by Joshua Krause and originally published at the Daily Sheeple.