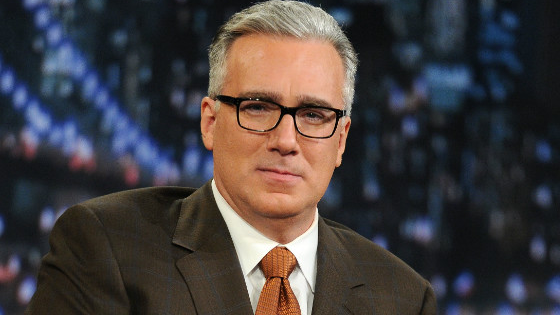 During an appearance on ABC's "The View," former ESPN and MSNBC broadcaster Keith Olbermann doubled down on a recent Tweet in which he ludicrously declared that Donald Trump has done more damage to the country than supposed 9/11 mastermind Osama Bin Laden and ISIS combined.
In an shocking example of what has become known as "Trump Derangement Syndrome", Olbermann took to Twitter on November 1st to respond to a Tweet by Donald Trump Jr. that wondered if the left would ever care as much about a terror attack as they do about those who expose socialism.
Olbermann, apparently triggered by Trump Jr's message, went straight into batshit crazy mode, openly declaring that President Trump had done more damage to the country than the man that many believe was behind the worst terrorist attack in the history of the United States as well as the most brutal terrorist organization seen in modern times, ISIS.
Why do you separate yourself from the terrorists, Dondi? You and your family have done more damage to America than Bin Laden + ISIS combined https://t.co/TaKeIP6RFt

— Keith Olbermann (@KeithOlbermann) November 2, 2017
Olbermann was asked a question about the insane Tweet by the panel of mostly liberals but was surprisingly challenged by the token conservative on the show, Meghan McCain.
McCain noted that the failed liberal propagandist was literally saying that the people behind the deaths of thousands of Americans and countless more across the world were not as bad as a president who hasn't even been in office for a year.
You can read a full transcript of the interview below: (H/T Grabien)
HOSTIN: You said recently via tweet that Trump and his family have done more damage to America than bin Laden and ISIS combined. Do you believe that?

OLBERMANN: Yeah, we did really well after 9/11. I don't think that the country has given itself enough credit for what we did not do. We did not restrict all the freedoms in this country. We did not single out people.

MCCAIN: 3,000 people died on 9/11.

OLBERMANN: Yes.

MCCAIN: The comparison is absurd.

OLBERMANN: But more people died in the Iraq War than died in 9/11. We didn't need to be there as a response.

MCCAIN: You think Bin Laden did less to damage America than President Trump?

OLBERMANN: Yes.

MCCAIN: Can I tell you something? When I hear rhetoric like that, I think Whoopi and I are in agreement that we want Americans to come together. Rhetoric like that is so damaging. By the way, my brother fought in the Iraq war and deployed numerous times. So before we start tit for tatting, there's a lot of service in my family. So I don't understand, when you are saying things like that, bin Laden was dedicated to destruction of all, everything that we hold dear and our freedom, so when you compare it to that —
Olbermann is simply another example of a formerly "mainstream" liberal going off the deep end after the stunning election win by Donald Trump and is now trying to sell books chalked full of their madness.
As we have seen time and time again, most liberals, especially those with a voice in the mainstream media, are now willing to say and or do anything to attack Trump, with the eventual goal of taking out the elected President of the United States. (and hopefully making a few bucks in the process)