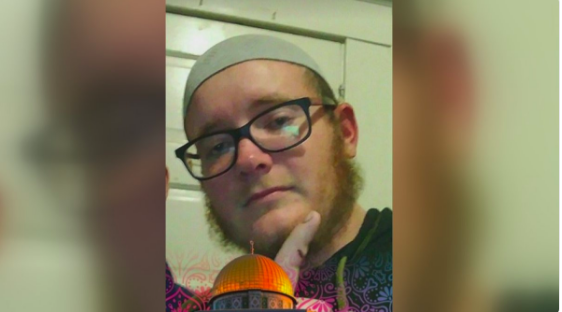 The FBI has stopped an ISIS sympathizer in San Francisco from carrying out a terror attack on Christmas Day at the popular shopping center and tourist attraction known as Pier 39, according to FBI documents related to the arrest.
Multiple news reports have revealed that the FBI has arrested Everitt Aaron Jameson, who also apparently referred to himself as Abdallah adu Everitt ibn Gordon in a handwritten letter obtained by police.
According to authorities, Jameson targeted Pier 39 because of his knowledge of the area and the specific fact that it would be "heavily crowded." The man also believed that it would be easy to "funnel" more people into the area in order to murder them.
The local ABC News affiliate reports:
Jameson reportedly said he was inspired by the New York terror attack on Oct. 31, when a man drove into a crowd and killed eight people, and the deadly 2015 shooting in San Bernardino.

The documents also say Jameson was posting and liking pro-ISIS and pro-terrorism content on Facebook.
Perhaps most worrisome is the fact that the suspect was apparently once a Marine Corps sniper.
And according to the documents, the suspect was discharged from the Marine Corps. He had prior military experience with a "sharpshooter" rifle qualification and expertise with rifle marksmanship.
Of course, a terror plot stopped by the FBI wouldn't be complete without the use of an undercover agent.
Officials say Jameson was talking to an undercover FBI agent. They add that he was arrested earlier this week and a search warrant was executed at his Modesto home. Several firearms were found, along with fireworks.
ABC7 News contacted officials at Pier 39 to ask for a response, they say they did not know about this plot.
Keep in mind that the FBI has a history of entrapping idiots into terror plots that they would normally have no chance of actually carrying out without the help of the feds themselves.
With that being said, ISIS has absolutely conducted attacks in the past that were not western intelligence agency false flags so it is highly possible that Jameson was indeed planning and actual able to conduct this attack after either being trained and or inspired by ISIS.
What agents recovered at suspect's home – letter, last will & testament, firearms and rounds pic.twitter.com/NbmcUgHDfW

— Melanie Woodrow (@MelanieWoodrow) December 22, 2017
MORE: Documents show suspect, Jameson, had prior military experience + had "sharpshooter" rifle qualification and expertise with rifle marksmanship. cc:@abc7newsbayarea

— Jessica Castro (@JessicaABC7) December 22, 2017
Just spoke w/suspect's estranged wife's grandfather who raised her, says she is prison and that the state took the couple's two kids (p.1) pic.twitter.com/OylnbD9FvV

— Melanie Woodrow (@MelanieWoodrow) December 22, 2017
He wasn't sure what she was convicted on. Our ABC Fresno partners say suspect's dad told them something involving a knife (p.2)

— Melanie Woodrow (@MelanieWoodrow) December 22, 2017