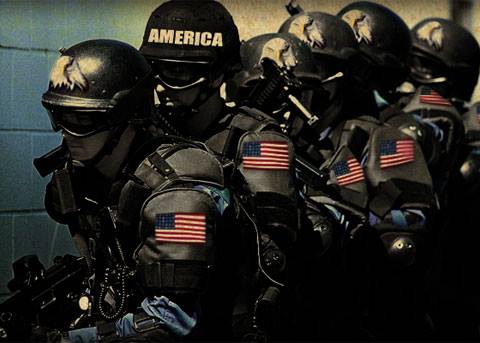 This article was written by Lily Dane and originally published at The Daily Sheeple.
Editor's Comment: The level that things have reached on every front is outrageous. It isn't just police, the entire system is out of control. Hospitals kill at least 100,000 patients per year due; the monetary system is a spreading virus and a fraud. No transaction in society represents what it seems on face value; it is discounted, it is corruption.
How much farther can things deteriorate before they collapse? We have only history to guide us, and time to wait. Be ready for what is coming, and stay vigilant.
Study: Police-Inflicted Injuries Send More Than 50,000 To Emergency Rooms EVERY YEAR
by Lily Dane
A new study published by JAMA Surgery found that from 2006 to 2012, there were approximately 51,000 emergency department visits per year for patients injured by law enforcement in the United States, with this number stable over this time period.
From the press release:
During this time period, there were 355,677 ED visits for injuries by law enforcement, and frequencies did not increase over time. Of these visits, 0.3 percent (n = 1,202) resulted in death. More than 80 percent of patients were men, and the average age of patients was 32 years. Most lived in zip codes with median household income less than the national average, and 81 percent lived in urban areas. Injuries by law enforcement were more common in the South and West and less common in the Northeast and Midwest. Most injuries by law enforcement resulted from being struck, with gunshot and stab wounds accounting for fewer than seven percent. Most injuries were minor. Medically identified substance abuse was common in patients injured by police, as was mental illness.
The most common cause of injury was "being struck by or against" which accounted for approximately 77 percent of the ER visits.
Lead study author Dr. Elinore Kaufman, a surgical resident at New York-Presbyterian Hospital Weill Cornell Medical Center in New York City, told Live Science that mental illness was common, affecting 20 percent of people injured. She added that the study's estimate of 51,000 emergency room visits per year does not include deaths that occur at crime scenes or people who are injured but do not seek medical attention.
Of the findings, the study authors wrote,
While public attention has surged in recent years, we found these frequencies [approximately 51,000 ED visits per year] to be stable over 7 years, indicating that this has been a longer-term phenomenon.

While it is impossible to classify how many of these injuries are avoidable, these data can serve as a baseline to evaluate the outcomes of national and regional efforts to reduce law enforcement-related injury.
According to The Counted, a database maintained by The Guardian, 1,146 people were killed by police in the US in 2015, and 1,092 lost their lives to law enforcement in 2016.
The Washington Post maintains a database called Fatal Force that tracks police shootings. So far in 2017, according to the database, 295 people have been fatally shot by police in the US.
A website called Killed By Police lists people who have been killed by police by all means, including gunshot, taser, restraint/physical force, chemical, vehicle, and "other." The site is updated regularly, and as of the time of this writing, 343 deaths by law enforcement are documented.
This article was written by Lily Dane and originally published at The Daily Sheeple.