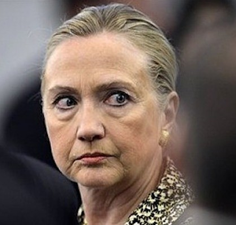 While the Justice Department has given Hillary a pass on the handling of classified emails, the new Republican party is preparing to convict her in the court of public opinion, as Trump goes to war with Hillary Clinton.
Decades of crimes and misdemeanors have piled up on at the Clinton's doorstep, but no scandal yet has brought the down.
But at the Republican National Convention, New Jersey Governor Chris Christie took aim at the former Secretary of State and asked the crowd if they thought she was guilty.
The speech is making news from the on-going scene of the convention:
As Real Clear Politics reported:
New Jersey Gov. Chris Christie asks the crowd at the Republican National Convention to reply "guilty" or "not guilty" while he talks about Hillary Clinton's character, judgment and trustworthiness.

"Is she guilty or not guilty?" Christie asked after every charge he laid before the crowd.

"Lock her up" chants the crowd.
The issue clearly shows the divide between conservatives and other Trump supporters, and the programmed mobs who are voting for a Hillary Clinton rogue state, in spite of any and all wrongdoing.
This election season is likely to remain highly interesting.
The social media world apparently ganged up on Chris Christie for turning the RNC into a witch trial – against Hillary.
But if the shoe fits…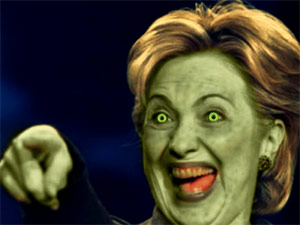 The entire Chris Christie speech felt like a witch hunt to me… pic.twitter.com/aWldM5abxT

— Xochitl Gonzalez (@XochitltheG) July 20, 2016
Read more:
Hillary Has Buried Documents for Decades: "First Lady's Fingerprints Found on Missing Files"
Epic Speech: Is Trump for Real? Watch As He Destroys 'Hillary the Liar, Ruining America'
"Hillary For Prison": Hackers Re-Message Billboards to Target Trump, Clinton