Editor's Note: One of the biggest challenges for those seeking insulation from disasters or serious calamities is finding a secure and affordable bug out survival retreat. If you live in the city you've likely gone through various possibilities from burying some supplies on a parcel of land in the middle of nowhere to building a cabin or manufactured home out in the boonies. The idea is sound because if you have to evacuate your primary residence you'll most certainly want to have somewhere to go rather than being forced to roam the land in search of your next meal or shelter. 
In the following briefing survival expert Joel Skousen looks at this issue and provides some ideas on how you can secure a manufactured home. It's a challenge to be sure, but it can certainly be done. And while nothing is foolproof, an added level of security can't hurt. 
If you are looking for land or even existing homes in a particular area to set up your own survival retreat then take a look at the Strategic Relocation web site for regularly updated listings, property survival scores and advice. If you have questions or need to speak with a professional don't hesitate to contact Survival Retreat Consulting for assistance. 
Click here for previous Strategic Relocation Briefings that cover everything from how to set up the perfect survival retreat to analyses of specific locales within the United States.
---
Strategic Relocation Briefing: How to Remodel a Manufactured Home for Security
By Joel Skousen
Author, Strategic Relocation and The Secure Home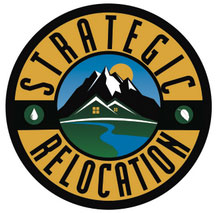 A few days ago M.D. Creekmore of thesurvivalistblog.net  asked me to do a write-up on how-to make a manufactured home more secure. As Mr. Creekmore pointed out this is the type of housing that many of his readers live in but is also generally the least secure. And yes, I know that modern manufactured homes are made much better than they were a decade ago, they are still not up to the standards of a specifically designed survival retreat.
The main advantage with choosing a manufactured home is that you can literally have a large 1500 + square feet home set-up and ready to move into in under two days. And with a few modifications you can have a suitable home / survival retreat at far less the cash outlay, of a specifically designed and built secure home.
Most manufactures homes are put in without a basement underneath, the rock layer under a lot of areas in the country, especially the Appalachian Mountain area, is going to make it difficult and costly to put in a true basement shelter anyway, this is a common issue along the Cumberland Plateau of Eastern Tennessee – which is my highest recommended area east of the Mississippi  but you can apply these ideas to other homes in other areas as well.
The home / retreat that we will talk about this week, is a modern double wide manufactured home on a permanent foundation, that sets on five slightly sloping acres. There is a large deck built along the backside of the home, overlooking a large creek that runs along the backside of the property there is also a pouch on the front of the home.
The rock layer under the property would make it difficult to put in a true basement shelter, although the sloping land provides some good alternatives to a buried basement.  An alternative would be to build a secure shelter under the rear deck – the deck could be temporarily dismantled and a concrete foundation built underneath for a secure shelter—even if it isn't full height, it can serve as a concealed safe room, and also a fallout shelter if you install a 12" concrete ceiling.  This is best done by pouring concrete over 16 gauge steel decking, reinforced with temporary walls below, or you even do the shelter completely with concrete blocks, voids filled.  Concrete blocks also better match most existing manufactured home foundations.  Then the deck could be put back again on top of the new safe room–eliminating the normal post support system.
The new safe room underneath the rear deck looks like it's just part of the foundation underneath the home.  People don't normally assume there is anything but crawl space under a manufactured home on a slope.  If they should peak inside one of the vents around the perimeter, that's just what they will see–concrete walls surrounding a sloping dirt floor.
Now, we have to find a way to get into the shelter in private without going outside.  You don't want to have a door visible from the outside or even from the crawlspace.  The best way is accomplish all this is to build an access through the crawl space descending through a closet floor in the Master Bedroom (preferably) or another convenient room with a closet close to the under-deck shelter.
Build a narrow crawl-space hallway out of block from this trapdoor to the opening into the shelter.  This way, if any one sees this from the normal foundation vents or from the original crawlspace opening, they'll just think it's part of the central support foundation for the house.  But this enclosed block hallway will allow you to get to the shelter and conceal the entrance to the shelter.
Use wall to wall carpeting in this room and closet to conceal the trap door entrance.  If you leave a corner of the carpeting over the trap door loose (not tacked down), it can easily be picked up and give you quick access to the door in the floor.  Attach the carpet loosely to the trap door with a short string so that when you close the trap it after going down into the crawl space, the carpet will flop back into place and cover the entrance.
You can't really reinforce the walls and windows in a manufactured home as we would in new construction, but here are some key things you can do:  1) reinforce the front and back door jambs with a 1/16th inch thick metal strip so that the door latch and dead bolt are set into metal, not just wood.  2) Put a wooden rod in the base of the sliding glass door so that if the flimsy lock is pried open the door still can't be slid open.  Also put a loose-fitting square road above the sliding door so it can't be lifted up and out of the track.  3) Put in a solid core door with dead bolt on your master bedroom door and keep it locked at night.  This ensures anyone who breaks in won't be able to sneak up on you while sleeping.
For sliding window security, about the best you can do is apply the same type of blocking sticks to them like sliding glass doors.  If double hung or casement windows, the locks are usually sufficient, but on all glass (once you've secured the doors) you'll need some anti-penetration resistance since hardened doors force intrudes to concentrate on windows.  Use a clear film like Shattergard on the inside so that if broken, the intruders still won't be able to get inside.  Do this with any sliding glass doors as well.
As far as security systems the sky's the limit on what you can spend.  In the moderate level, I like the ELK systems that allow you to monitor the home and cameras with an internet connection from you Iphone or Tablet.   If you want to monitor the outdoor approach to your home (tough for any security system because of false alarms from animals) many high-end camera systems now have "analytics" built in that can monitor the changes in the camera view and detect changes with great precision.
For the budget minded, there are a lot of inexpensive wireless systems that allow you to put sensors on all windows and doors without intrusive wiring changes.  Even cheaper, for less than $20 you can buy a stand alone area detector that will create an electronic trap zone inside your home.  Place it in a central location or hallway that any intruder will have to pass through when they break in.  This will trigger the built in alarm which often will scare intruders away as they assume the alarm may have triggered a call to an alarm company or police.  You can put them in out buildings as well to alert you when you have an intruder rummaging through your tools.
If you can't afford a full-blown basement level shelter, you can build a mini-safe room using your master bath or closet.  Just take down the sheet rock and replace it with ¾" plywood and then refill the wall space with ½" gravel.  Then put on new ½" sheetrock.  Replace the door with a metal door and jamb with deadbolt.  Just a 3.5 inch normal wall now becomes bulletproof to even military rifle rounds.  I developed this system years ago and it has given hundreds of people a low tech option for security that didn't exist before.
With a little more work, you can even add gravel to the lower portion of the manufactured home exterior walls, as long as you back that lower portion of the wall after the gravel fill with decorative ½" plywood which then serves as a wainscot topped with a chair rail. You do lose some insulation value with the gravel, so I recommend putting half inch foam board behind the plywood.  If you don't have the plywood backing with screws every 6 inches, the force of the bullets impacting the gravel will cause the sheetrock to break away from its fasteners.
When Creekmore posted this idea on his website, he was barraged with criticism from arm-chair survivalists claiming a mere 3.5 inches of sharp edged gravel in a 2×4 wall would never stop a .308 rifle round.  It does—I've tested it in real life, although for new construction I recommend using steel studs because bullets will go right through the wood 2×4.  He decided to do a test as well.  He used particle board instead of real plywood but it still worked.  See his video results here.
More details on gravel wall construction and all the other security recommendations I've mentioned plus much more are found in my 700 page Secure Home book—it's designed for the do-it-yourselfer, so it will save you a lot in money and time.  The appendix has listings of hard to find preparedness equipment and sources for security and alternate energy too.   My High Security Shelter book may also be useful to you and is different from the Secure Home.  It's an architectural plan book for placing a concealed Safe Room in an existing basement—the cheapest alternative for those who already have a basement.
When looking for safe and sustainable land and homes, please contact Strategic Relocation Realty for help in the American Redoubt and referrals to fellow Prepper Realtors.
Visit Strategic Relocation for the latest prepper property listings!

More From Strategic Relocation:
The Gut Wrenching Reality: One of the Best Bug-Out Strategy Guides You'll Ever Read
How To Position Yourself To Survive A Major TEOTWAWKI Event
The Reality Of Survival Communities and Ready Retreats