"Get back to where you once belonged." – The Beatles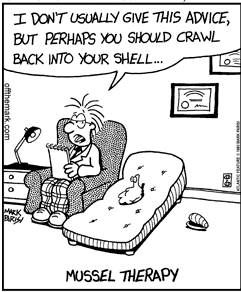 With warning signs mounting, every day more Americans are waking up to the fact that the West is going through a serious, and very much unstoppable, regression – from globalization to localization, from interdepenedence to self-reliance, from speculative risk taking to conservative wealth preservation, from affluence and overconsumption to poverty and conservation, and from credit excesses to an almost systematic deleveraging. This regression (or global re-balancing) has only just begun and will likely continue for years despite the massive government interventions being employed right now designed to prevent it.We cannot stop it, therefore the most intelligent thing to do is to accept it. Once you accept it you can prepare for it, and once you are prepared for it you can face it.
Since the government and Wall Street have caused these problems for the most part, and, incredibly, they believe that the same policies which put us on this destructive path are somehow going to take us off it, we should not listen to what they are telling us to do right now (i.e. spend instead of save and speculate with our wealth instead of preserve it). In fact it is time to do everything we can to de-couple from the culture as much as we can. It's time to do for ourselves what the government is no longer willing (and possibly no longer able) to do for this country as a whole. There is not much time left, but we should use what little time we have to GET BACK to some concepts that we have been ignoring for far too long. Since our government will not follow the concepts outlined below, we must follow them on an individual level in order to come out ahead in the times to come.
Get Back to Reality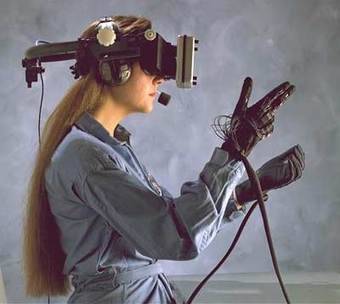 The Virtual World. Our world has become virtual in so many ways; from our bank accounts to our relationships on social networking sites. We judge our wealth by looking up our 401ks online at work instead of counting the physical assets in our possession. We judge our support systems by how many people wished us a happy birthday on facebook. We judge our personal security by the fact that we may live in a community with a reportedly low crime rate instead of our own abilities to defend ourselves. We view the world through our television sets which tell us that economic collapses always happen somewhere else. We couldn't imagine gas stations that are out of fuel, grocery stores with empty shelves, banks with no money, or a local police force that refuses to respond to calls unless they are deemed a "priority".
We couldn't imagine these things because most of us in America believe that our "civilized society" has evolved to the point where we don't need to produce things anymore. Instead we just need to pay the rest of the world (with the dollars generated from our service based economy) so that they can produce things for us. Regardless of how fragile our social and economic structure has become due to our reliance on the strength of our currency and our inability to appreciate the gravity of a full blown societal panic, our ability to thrive in this virtual world has led to a false sense of security that is sure to catch the majority of us off guard when things begin to get worse and the reality of this economic depression begins to settle in.
The World's Largest Ponzi Scheme . Ponzi schemes have a tough time existing in "reality". They typically need the "virtual world" in order to reek havoc on their victims because in the real world things are exposed, but in the virtual world it is easy to hide behind lies – because the system in which we live is, in fact, NOT REAL. When we think of "ponzi schemes" usually the first thing to come to mind for most of us is the Bernie Madoff scandal, but at least Bernie Madoff made an effort to send his clients statements and lie to them about their wealth. But our own government won't even publish M3 (which tells us how many US dollars are currently in circulation). What does that tell you about the true strength of the dollars we hold? The US dollar is right now potentially the largest ponzi scheme in the world because no one knows how diluted its supply really is, yet it is the entire world's reserve currency. If that doesn't make you want to own at least some gold I don't know what will.
Other So-Called "Safe" Things Not Based in Reality . Why buy food insurance if you can buy and store your own non-perishable food in your home? How do you really know they can deliver on their promises if the cost of food skyrocketed? Why pay a bank to store items in a safety deposit box for you if you can get a safe and store them yourself? Why would you keep all your cash in the bank and have zero in hand in case of an emergency? Whatever happened to the good old fashioned notion of "If I can't put my hands on it, then how do I know it's real?"? No matter how outdated a concept you believe this to be, I am willing to bet that soon enough it will be on the forefront of everyone's mind. Therefore, literal possession of your wealth offers the utmost security so long as your store it thoughtfully and carefully.
Get Back to the Basics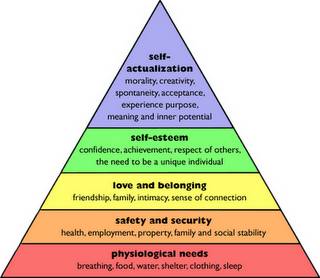 Abraham Maslow's Hierarchy of Needs shows us the many needs which we humans have; some we just strive for and others we simply can't go without. The very foundation of our survival rests on our "physiological needs". This segment (found at the bottom of the pyramid) contains just 6 essential elements: air, food, water, shelter, clothing, and sleep. Every one of us will die without these 6 things, yet hardly anyone takes steps to make sure that these needs will be met in case of an emergency.
The Erosion of Morality . I am not saying that his chart is perfect, but how interesting it is to see that "morality" exists only in the "self-actualization" segment at the very top of Maslow's pyramid? Is he trying to tell us something? Apparently, according to Maslow, morals are something that most people don't care much about – expecially in a crisis – until all of their other needs have been met. The world has seen countless examples of breakdowns of social order, but we in America still think that it mostly happens in other countries and if it happens here it is only in our worst neighborhoods where crime is already rampant. Many of us couldn't imagine social order breaking down in "the burbs", therefore preparing for it seems foolish to some people – even silly. However, there are reasons why gun and ammo sales have soared in the past couple years and it isn't because Americans have taken a sudden interest in hunting. Perhaps more people are looking to protect themselves, but perhaps more people are looking to do harm as well?
The Arrogance of Western Society . Looking at the other elements of "self-actualization" in the chart above, it should be obvious to everyone that these are concepts with which America has been obsessed for decades: creativity, spontaneity, acceptance, purpose, meaning and inner potential. Though these are not bad things to strive for in life, only an arrogant society is consumed by these aspects of life while taking their physiological needs for granted. Planning for disaster, no matter how hard it is to think about (whether economic, natural, or other) is a wonderful exercise that will challenge you to think about how you will meet your basic needs if something horrible were to occur. Most people with "72 hour kits" and "bug-out bags" tend to focus mostly on physiological needs, yet safety and security are also usually taken into consideration.
Get Back to Quality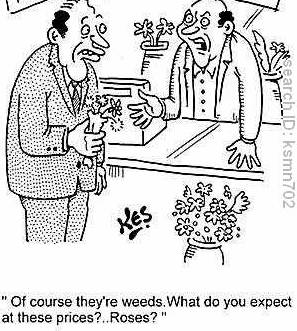 Why are Recessions Healthy for a Society? As sad as it is to see massive lay offs and people losing their homes, one good result of an economic contraction is that our sense of job security goes right out the window. Why is that a good thing? Because it forces us to be more competitive. Many businesses like to claim "We have the lowest prices" – especially nowadays, but where is the quality? As counter-intuitive as it may seem, in times like these lower prices are not going to keep anyone in business. It's quality that will keep them head and shoulders above the rest. As competition continues to thin out in the marketplace, the businesses that will be left will ultimately be the ones that have the best products and the best customer service.
Therefore, Step Up Your Game. Who are the people getting jobs in the private sector right now? The absolute best candidates. Most people are so happy to find work in this environment that they will take almost anything. Employers have a huge pool of candidates to choose from, and make no mistake, they will only pick the very best. Fannie Mae and Freddie Mac might be too big to fail as far as the government is concerned, but one thing is for sure – YOU ARE NOT. So if you are looking for work, you need to dress up, put your best foot forward and nail the interview; and if you are gainfully employed at this time, thank your lucky stars and make sure that your work is of the highest quality so that your employer can't afford to let you go.
Get Back into the Black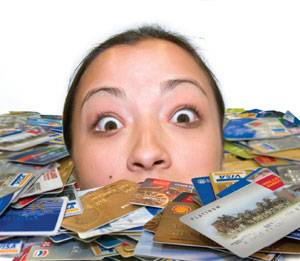 Don't be the Typical American – Drowing in Debt . Do you consistently spend more money than you make? WELL, THEN STOP IT IMMEDIATELY! The first step to getting out of debt isn't actually paying off the debt itself. It's learning how to live within your means so as to not get into more debt. You must change the direction of the ship before you can sail into new waters. Our own government doesn't even know this, so it's not very surprising at all that its citizens don't know it. Look at the various ways that the current administration is sending the message that " getting into debt is a good thing". Of course, the government's own debt load can speak for itself, yet their recent efforts to incentivize you and I to follow in their footsteps should be a huge red flag. Cash for clunkers was an effort to get you and I to throw away our perfectly good cars that were paid off so that we could finance a brand new car and get into more debt. The homebuyer's tax credit was an incentive to get you and I to stop waiting for the housing market to correct itself and to go out and finance the home of our dreams right now – before the market reaches it's bottom. One day this very same government who told you and I to get into all this debt is soon going to be faced with the choice of defaulting on its own debt and raising our taxes just so it can pay the interest on it. At that point, what used to be affordable home and car payments that the government coerced us into will be incredibly difficult to make with an increasing tax burden on our backs. Therefore, those of us with the least amount of debt will be able to absorb the coming tax increases a lot easier than those of us who are in debt up to our eyeballs when it comes. According to Marc Faber (publisher of the Gloom Boom and Doom Report) "excessive credit growth" was the main cause of the crisis we are now facing. Therefore, getting out of the red and into the black is the best thing you can do on a personal level to position yourself for what is coming.
Get Back into Shape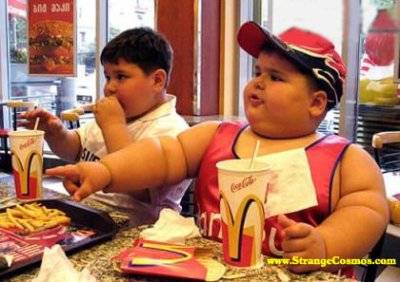 Overconsumption and Underproduction . It's the American way, and it also happens to be the recipe for obesity. I need to hear this as much as anyone else – possibly more (as my gut has been expanding a little lately). Not only is being in shape associated with looking and feeling good, which increases our chances of being competitive in the workplace, but health is another essential need that we all share (see the "safety and security" segment of Maslow's pyramid). Imagine any possible various SHTF scenarios. Now try and judge your likelihood of survival based on you being in shape or out of shape. Whether you get laid off and need to look your best for a job interview or you need to protect your family against intruders in your home, your are likely to be more successful if you exercise and eat right. Even when we weren't facing a global economic crisis, being in shape has always been a part of the best practices of the most successful people, therefore how much more do we need to exercise and eat right if our environment is to get less accomodating, less safe, and even more competitive in the future?
Bye for now,
Schaef
---
The Schaef Report is an independent newsletter contributed to SHTFplan.com by Mr. A Schaef. You can receive the Schaef Report in your inbox. It's Free! Subscribe below by providing your name and email address and you'll be automatically added to the monthly distribution list. The Schaef Report and SHTFplan.com take your privacy very seriously and will not distribute or share your email address with other parties.
Error: Contact form not found.