This is why you can't trust Tim Geithner's US Treasury:
A jeweler's heirs are fighting the United States government for the right to keep a batch of rare and valuable "Double Eagle" $20 coins that date back to the Franklin Roosevelt administration.

Philadelphian Joan Langbord and her sons say they found the 10 coins in 2003 in a bank deposit box kept by Langbord's father, Israel Switt, a jeweler who died in 1990. But when they tried to have the haul authenticated by the U.S. Treasury, the feds, um, flipped.

Source: Yahoo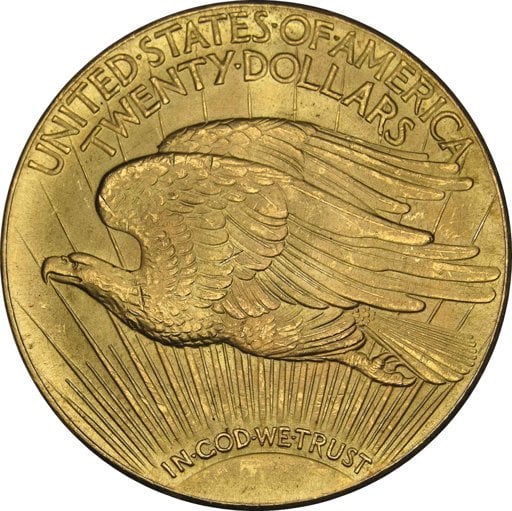 More from the Associated Press:

Treasury officials charge that the never-circulated "double eagles" were stolen from the U.S. Mint in Philadelphia in 1933. They could be worth $80 million or more, given that one sold for nearly $7.6 million in 2002.

The coins come from a batch that were struck but melted down after President Franklin D. Roosevelt took the country off the gold standard in 1933.

Two were preserved for the Smithsonian Institute. But a handful more mysteriously got out.

The daughter and grandsons of Israel Switt, a jeweler and scrap metal dealer on nearby Jeweler's Row, say they discovered 10 of them in his bank deposit box in 2003.

Joan Langbord of Philadelphia and her sons went to the U.S. Treasury to authenticate the coins, but the government instead seized them. Authorities noted that the box was rented six years after Switt died in 1990, and that the family never paid inheritance taxes on them.

What's more, the Secret Service has long believed Switt and a corrupt cashier at the Mint were somehow involved in the double-eagle breach.

An easy $80 million dollar score for Tim Geithner and his merry band of financial Stasi.
While we understand the Treasury's position with regards to the coins being stolen, unless they have direct evidence of these specific coins being linked to theft and Switt's involvement (which is circumstantial at best) then these coins belong to the Langbord family.
Take note America, this is what happens when you put your trust in a government run amok.