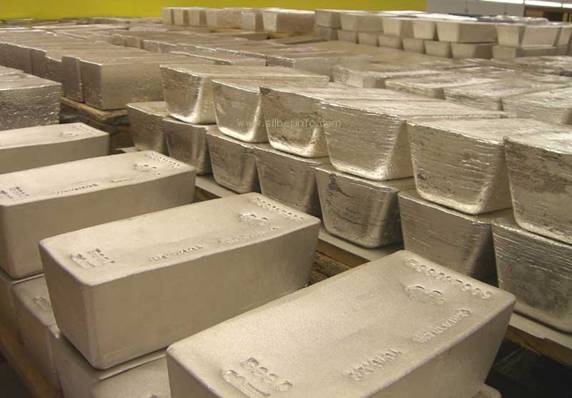 We've heard many a price projection from precious metals analysts, but none so optimistic as that of  Jeff Nielson. Mr. Nielson argues that silver's supply/demand fundamentals, coupled with novel innovations in the technology and health care sectors, will lead to explosive price growth beyond what most can imagine.
Excerpt From The Silver Price Spiral:
I will abbreviate this discussion by just pointing out the various reasons why industrial demand must continue to rise rapidly, irrespective of the price. In most of its industrial applications, it is either vastly superior to any other metal, or (in the case of its anti-bacterial properties) totally unique. This makes its "substitution rate" very low, or even zero. It is also the most versatile metal, with more new patents being filed for silver-based applications than for any other metal. It is being utilized in many of our most-dynamic "high-tech" sectors, from being a component in computers; solar power; and a nearly infinite number of brand-new medical/hygiene applications: in everything from body-washes to upholstery.

…

Thus, as I stated at the beginning, it is a fait accompli that the price of silver is heading for a three-digit number. The interesting question becomes: what will be the first digit of that number?

In that respect, I offer four key dynamics to make my case that the first digit of the (three-digit) price for silver will be closer to a "9" than a "1" – most likely at some point this decade, and we cannot discount the possibility of silver rising to the $1000/oz-level.

…

Silver is roughly 17 times as common as gold in the Earth's crust. This differential has been exaggerated by the grossly disproportional price ratio between silver and gold – which is currently greater than 60:1, and has remained at or above 50:1 for most of the last two decades. However, as I have discussed previously, one of those two parameters has already changed dramatically.

With somewhere around 90% of global stockpiles of silver gone, the amount of (above-ground) silver versus gold is nowhere near that historical, 17:1 ratio. While no firm numbers exist to quantify this, estimates I have seen range from there being six times as much silver as gold, while some commentators are already maintaining that the amount of available gold in the world now exceeds the amount of silver.

Given such parameters, the current 60:1 price ratio is absolutely ridiculous – even without factoring-in all the demand fundamentals which I have mentioned previously. When we include those factors, it becomes safe to conclude that (at current prices) silver is the most-undervalued of all commodities in the world, today, and arguably the most-undervalued commodity in modern economic history.

Thus, an "explosion" in the price of silver is coming – and coming soon…and when that explosion takes place, it will be the re-discovery of silver as jewelry which will be the additional variable in propelling silver toward or above the $1000/oz-mark.
Read full article series:
The Silver Price-spiral, Part I: today
The Silver Price Spiral, Part II: paper "inventories"