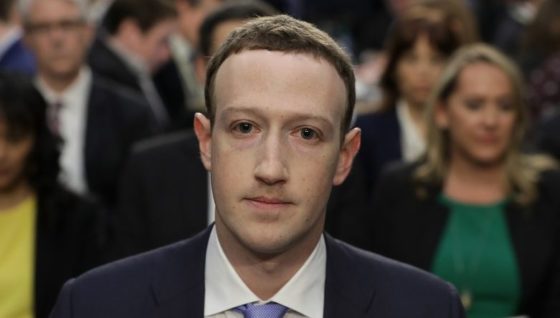 Mark Zuckerberg has just lost $16.8 billion as Facebook's stock plunges. Shares of the social media giant dropped 20% late yesterday as the markets closed in New York and insiders have been selling off stocks in record numbers.
Is this news a reckoning for Zuckerberg and other leftists continuing their rampage against free speech?  Possibly.  As people make the move away from Facebook and users feel more disenfranchised, the company is likely to lose even more.
According to Bloomberg, Facebook's second-quarter revenue and average daily visitors fell short of analysts' estimates, according to a statement from the Menlo Park, California-based company. Revenue increased 42 percent to $13.2 billion, missing the $13.3 billion Wall Street consensus. The company is grappling with new data laws in Europe, criticism over its content policies and privacy issues.
Back in February of this year, the Deccan Chronicle wrote an article titled "Facebook is going down, Mark Zuckerberg is 'OK' with it."
 People are spending more time on Facebook and other social media platforms instead of doing some fruitful activity in the real world. While this meant good news for Facebook's business intentions, Founder and CEO Mark Zuckerberg was unhappy about it and has since then worked on making Facebook more 'meaningful'. And, they already have achieved results. – Deccan Chronicle
So, according to the Deccan Chronicle, Zuckerberg has gotten his wish.  The plunging stocks will hit him in the wallet but don't be concerned that good old Zuck will be poverty-stricken.  Bloomberg reported that if this downward slide continues through today (Thursday), Zuckerberg may be worth less than $70 billion and he will slide to sixth place from third on the Bloomberg Billionaires Index. It would also wipe his $13.7 billion worth of gains for the entire year.
Zerohedge also reported on another potential thorn in Facebook's side. Facebook insiders have dumped about $4.1 billion worth of stocks since the "scandal" surfaced and the SEC may want to take a look at the reason why this is occurring. Dennis Gartman issued a very prescient and timely warning ahead of Facebook's earnings. As Zerohedge noted yesterday in their article why Gartman thinks that this is a "This Is A Dangerous Time", the (formerly) regular CNBC guest pointed out the following troubling fact:
The huge and increasing sales of Facebook by its founder, Mr.  Mark Zuckerberg, over the course of the past several years and most notably over the course of the past several months. When owners sell this aggressively… no matter what the excuse they might give…only the foolhardy do not pay heed.
Gartman wrote the following on the heels of the news that Facebook had lost almost $17 billion:
Facebook closed at 4:00 p.m. at a new all-time closing higher of $217/share, but when the news came out if fell swiftly to $173/share… a loss of just over 20%! This is fascinating in light of the massive "insider selling" of Facebook shares by non-other than Mr. Zuckerberg himself in recent weeks and noted here yesterday.

"The selling was of such massive size and such recent hurried nature that one had to take note of Zuckerberg's liquidation as a clear indication of future potential problems. Those problems were made clear last evening. The SEC may want to take a look!" -Zerohedge
The loss of billions and untimely sell-off of Facebook stocks could very well make Zuckerberg another target.