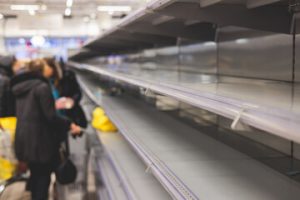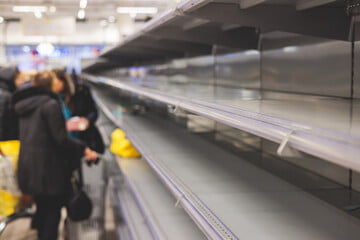 Ukraine's president Volodymyr Zelensky warned that the world will face a "severe food crisis," because of Russia's "invasion" of Ukraine he said when he virtually addressed the Shangri-La Dialogue in Singapore on Saturday. He added that Ukraine was unable to export enough food because of Russia's blockade of Black Sea ports.
"The world will face an acute and severe food crisis and famine," he said, addressing 575 delegates from 40 countries at the dialogue, Asia's top defense conference. Ukraine along with Russia are among the largest producers and exporters of wheat and other essential foods like other grains and oils, according to a report by CNBC.  "The food [crisis] touches Asia, Europe, and Africa. Russia has blocked the Black Sea. Prices are rising. Russia is violating international law," Zelenskyy said in a question-and-answer session following his speech.
"But in reality, Russia's war against Ukraine is not only about Europe, it is about globally important things," he said.
PREPPING FOR THE UPCOMING GOVERNMENT-INDUCED FOOD SHORTAGES
FOOD APOCALYPSE: The World Has Just 10 Weeks' Worth of Wheat Left
Rice could be the next product to see huge price increases. The United Nations' Food and Agriculture Organization Food Price Index already shows international rice prices creeping up for the fifth straight month to reach a 12-month high.
To be sure, rice production is still bountiful, "experts" said. But rising wheat prices, and the generally higher costs of farming, would make rice prices worth monitoring next. The largest producer of rice is China, and this bears mentioning because the United States is not exactly on the best terms with the Communist nation.
Wheat prices have soared more than 50% since a year ago and if rice joins, the prices could be astronomical for food.
Dr. William Mount: "United States Corporation" Is Causing The Wheat Distribution Problem
It has become apparent that the food supply is dwindling as the cost of feeding a family has been surging. Make sure you are prepared for the possibility of not just a shortage, but a famine. Store water if you can as well!
Prepping Tips: Long & Short Term Water Storage
This is a "perfect storm" of problems that could be a disaster for most.