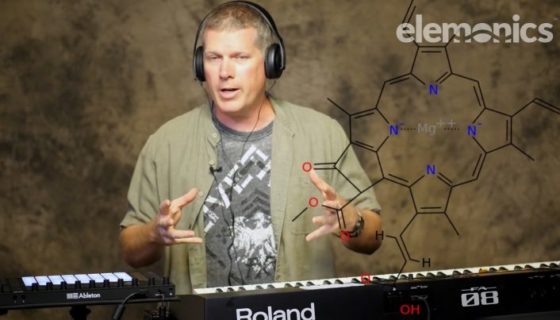 YouTube censorship has taken an ugly turn. Not long after the tech giant announced that their censorship agenda was because of overzealous new employees, Mike Adams (The Health Ranger) lost his entire channel consisting of 1700 videos.
We now know that YouTube is censoring using Nazi Germany tactics (silencing dissent and views that are not leftist in nature) to censor ideas. But YouTube is not focused only on conservatives. Libertarians and Voluntaryists have also been demonetized or deleted as well.
Mike Adams posted videos about the dangers of the flu vaccine as well as why it's important to understand the tactics of totalitarian regimes, like censorship and propaganda.
In the latest gross violation of free speech committed by radical left-wing tech giants, YouTube has now deleted the entire Health Ranger video channel, wiping out over 1,700 videos covering everything from nutrition, natural medicine, history, science and current events.

Over the last two weeks, YouTube has been on a censorship rampage that's apparently run by the SPLC, a radical left-wing hate group that despises Christianity, the Second Amendment and patriots in particular. Hundreds of prominent conservative video channels have been targeted for termination by YouTube, leading many independent media leaders like myself to call for government regulation of YouTube to protect free speech and end the tyranny. –Mike Adams, Natural News
We disagree with Adams that more regulations of the internet by the government is a solution.  The establishment is more likely than not in on all of this and leading the censorship charge. Their regulations will actually only enhance censorship of non-establishment and freedom-minded ideals while adding to an already unending number of laws.
See what we did there? We disagreed with Adams while still calling for him to have the right to freely express his ideas. Free speech is not some magical concept. Our idea is a decentralized video platform like DTube. It's a much better solution than adding to the ever-expanding tyrannical regulations of…everything. Regulation of the currency is why Bitcoin arose in the first place, and snuffing out those who kill basic human rights such as free speech should be a more worthy goal over increasing regulations.
YouTube's purge is being done to any channel that questions the establishment's official narrative or offers another view on a scientific theory. Often called "conspiracy theorists" or "pseudoscientists" as a means of shutting down the ideas, these tech giants are actually doing nothing more than proving those they censor correct. 
It's not about cracking down on so-called "conspiracy theories," either. YouTube just announced it's sponsoring a left-wing video creator who says the 9/11 terrorists attacks were an "inside job" — almost identical language to what InfoWars uses, but of course InfoWars gets selectively targeted for banning. Mike Adams, Natural News
"The things that are going to be blocked are not going to be fake stories. The things that are going to be blocked and censored, the things they are going to keep from people is going to be stuff they just don't want you to focus on or know about." -Melissa Dykes
Adams has, luckily, received a massive outpouring of support and he will get support from us. Adams has asked that all those who support his channel and the work he's done on nutrition, prepping, and human rights watch his website NaturalNews.com for details.
We have two very important announcements coming Tuesday morning on Natural News. One of these announcements is a game-changer that YouTube will deeply wish they had never unleashed… and the other is an online action rally that needs your support.

Watch this space Tuesday morning for more details. –Mike Adams, Natural News
Download and install the Natural News App that brings you videos, articles, and podcasts, bypassing Google / YouTube censorship.