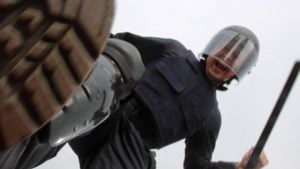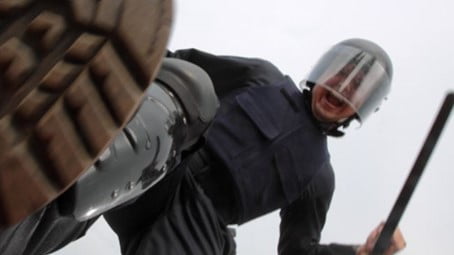 The United States government (your masters) have just labeled you, the slaves as their enemy.  Too many have figured out that government is slavery and have decided the best way to handle immorality like slavery is to abolish it. The masters cannot have that.
A Department of Homeland Security bulletin that actually seeks to "warn" against and criminalize the very thought that you own yourself and do not require a master or ruling class to force you into compliance with their will.
The bulletin warned (our highlights added):
The United States remains in a heightened threat environment fueled by several factors, including an online environment filled with false or misleading narratives and conspiracy theories, and other forms of mis- dis- and mal-information (MDM) introduced and/or amplified by foreign and domestic threat actors. These threat actors seek to exacerbate societal friction to sow discord and undermine public trust in government institutions to encourage unrest, which could potentially inspire acts of violence. Mass casualty attacks and other acts of targeted violence conducted by lone offenders and small groups acting in furtherance of ideological beliefs and/or personal grievances pose an ongoing threat to the nation.
Has Humanity Won? Almost…Here's The Next Step
While the conditions underlying the heightened threat landscape have not significantly changed over the last year, the convergence of the following factors has increased the volatility, unpredictability, and complexity of the threat environment: (1) the proliferation of false or misleading narratives, which sow discord or undermine public trust in U.S. government institutions; (2) continued calls for violence directed at U.S. critical infrastructure; soft targets and mass gatherings; faith-based institutions, such as churches, synagogues, and mosques; institutions of higher education; racial and religious minorities; government facilities and personnel, including law enforcement and the military; the media; and perceived ideological opponents; and (3) calls by foreign terrorist organizations for attacks on the United States based on recent events.
To translate: if you don't want a master, and no longer wish to be a slave, you are an enemy to your master because you can no longer be controlled.
That sounds about right. The entire control narrative is falling apart, and it's not just about COVID. This is about whether some people have the right to steal from, rule over, or control anyone else. The answer is always no.
"Basically, the professional terrorists of the United States government, who specialize in violence, coercion, brutality, despotism, and criminality, are saying that YOU are the terror threat for questioning their violence, coercion, brutality, despotism, and criminality. YOU are the terror threat and YOU are issuing misinformation online," said Brian with High Impact Flix. 
They see us, the slaves, as their enemy if we refuse to comply and stay slaves. At this point, they can call us what they want. Some of us won't stop until the last form of slavery is abolished for good.
There's a solution, and it involves being brave, courageous, non-violent and disobeying. Stop feeding this beast and stop bowing to it and stand with those who already do.