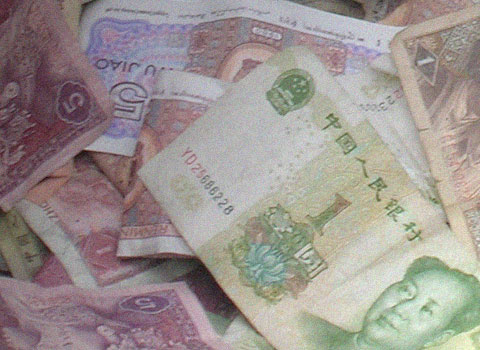 October 1st, 2016 marked a historic day – and one that signals the death of the dollar.
It was China's national holiday, and the official launch of the IMF's SDR basket of currencies – which is now denominated partly in the yuan, making China a major part of the world reserve currency.
The new world order is officially here, though it isn't fully phased in.
As James Corbett of the Corbett Report discusses:
The yuan was officially added to the IMF's SDR basket today, which may not be world-shattering in and of itself. But when combined with the revival of SDR-denominated bonds there can be no doubt that the central bankers are making their play for a global currency. Unfortunately, most people have no idea what SDRs are, let alone the role they are going to play in the formation of the global government. Get up to speed with The Corbett Report's latest article, "SDR World Order."
The news of these financial moves are intensified by the huge leverage that China will hold in SDR-denominated bonds, as China floats development loans to countries throughout the globe, and it builds upon the balance of power. According to James Corbett:
And if it was just the inclusion of one more currency in the global reserve basket (and only 10% of the basket at that), then this wouldn't be significant all by itself. But while you were sleeping another development came along that gestures to the potentially transformative nature of this SDR makeover.

In August the World Bank announced to relatively little fanfare an historic bond issue: The International Bank for Reconstruction and Development (IRBD), one of the five institutions under the World Bank umbrella, would sell nearly $3 billion worth of SDR-denominated bonds. And the currency of settlement? The Chinese yuan.
Global government is here, and the death of the American empire is upon us.
Read more:
The Yuan Ascends to World Reserve Status: "Dollar System Being Done Away With"
New Choice for World Currency: "Chinese Yuan Will Supersede Dollar as Top Reserve Currency"
As Yuan Rivals Dollar, U.S. Launches Ballistic Missiles Over West Coast: "Lit Up California"
The Death of the Dollar: "I Can't Emphasize Just How Serious Of An Issue That's Going To Be"