This article has been contributed by Paul Joseph Watson and was originally published at Infowars.com.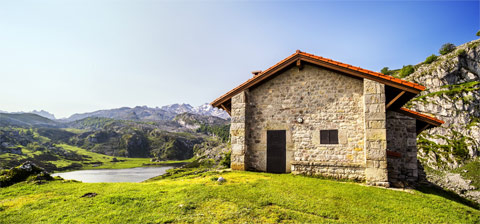 This week's revelation that the wealthy are purchasing secret hideaways in remote locations in order to escape social upheaval and possible riots is the culmination of Zbigniew Brzezinski's warning that a worldwide "political awakening" is serving to derail the move towards further global centralization of power.
Economist Robert Johnson made headlines at the recent Davos Economic Forum when he revealed that "hedge fund managers all over the world….are buying airstrips and farms in places like New Zealand because they think they need a getaway."
Johnson cited income inequality and the potential for civil unrest and riots as the reason for the panic.
"A lot of wealthy and powerful people are quite afraid right now – they see us on an unstable trajectory," said Johnson. "As the system doesn't have proper resources, as it doesn't represent people, things are getting more and more dangerous as say Ferguson, Missouri brings to bear."
However, Johnson's warning is nothing new – the super rich have been busy securing property in safe heavens for at least five years in anticipation of the next financial collapse.
In 2010, John Malone, billionaire chairman of Liberty Media, announced that he had bought a retreat on the Quebec border as an insurance policy to "have a place to go if things blow up here," adding that he was concerned about the survival of the dollar and whether or not "America (was) going to make it" through the economic crisis.
In 2012, Hollywood director James Cameron also announced his decision to leave America and move his entire family to a 1,067 hectare farm in New Zealand.
The Bush family also purchased 100,000 acres in Paraguay back as far back as 2006.
There are several reasons why the rich are preparing to flee, but the main factor is the rise of income inequality – a factor that Zbigniew Brzezinski blamed for the "global political awakening" that poses a direct threat to the elite's bid to further centralize power.
"For the first time in all of human history mankind is politically awakened – that's a total new reality – it has not been so for most of human history," said Brzezinski during a 2010 Council on Foreign Relations speech in Montreal, adding that the development was borne out of "global inequities, inequalities, lack of respect, exploitation".
Brzezinski made similar comments during a November 2012 speech in Poland, in which he admitted that a worldwide "resistance" movement to "external control" driven by "populist activism" is threatening to derail the move towards a new world order.
The former US National Security Advisor also noted that "persistent and highly motivated populist resistance of politically awakened and historically resentful peoples to external control has proven to be increasingly difficult to suppress."
It is important to note that Brzezinski was not championing this development. In his 1970 book Between Two Ages: America's Role in the Technotronic Era, the former Obama advisor heralded the arrival of a technotronic era "dominated by an elite, unrestrained by traditional values" under which citizens would be tightly controlled and manipulated.
The likelihood of widespread disenfranchisement and economic turbulence causing civil unrest has also been repeatedly invoked by economist Martin Armstrong, who correctly predicted the 1987 Black Monday crash as well as the 1998 Russian financial collapse.
"It looks more and more like a serious political uprising will erupt by 2016 once the economy turns down. That is the magic ingredient. Turn the economy down and you get civil unrest and revolution," wrote Armstrong.
With distrust in government and leadership in the United States and other western countries continuing to remain near historic lows, the toxic cocktail of increased corruption, social alienation, and lack of community (all contributory factors to the 2011 London riots), will heighten the risk of domestic disorder.
As real wages drop it will also become increasingly harder to pacify younger generations via consumer culture. With religion, family and social mobility all declining in influence, lifestyles built around the acquisition of products will become harder to maintain as the economic environment worsens and the wealth gap widens.
Police brutality and perceived widespread injustice will also lead to more unrest in poorer areas as unfolded in Ferguson, Missouri last year.
While the move on behalf of the wealthy to purchase property in safe heavens by no means signifies a relinquishing of power, it does indicate that the super rich are readying insurance policies in the form of secret getaways in case massive political unrest leads to sustained domestic turmoil.
Facebook @ https://www.facebook.com/paul.j.watson.71
FOLLOW Paul Joseph Watson @ https://twitter.com/PrisonPlanet
*********************
Paul Joseph Watson is the editor at large of Infowars.com and Prison Planet.com.