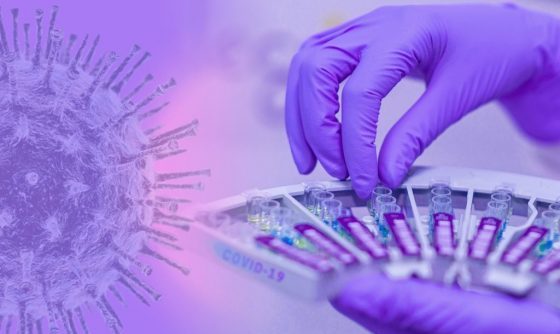 While the World Health Organization devises a plan to inject more people with the genome-altering "vaccines," the mainstream media's "experts" are warning that another COVID-19 variant is coming.  In the meantime, the ruling class intends to eliminate what's left of everyone's liberty.
[VIDOE]: Bayer Executive ADMITS mRNA "Vaccines" Are Actually Gene Therapy
Even though many media outlets are reporting a continuing drop in COVID cases, the WHO says another variant is coming and they will have an mRNA shot ready for people to take when it does.
Dr. David Martin: "We Now Have Data" Which PROVES COVID Shots "Modify the Genome"
COVID-19 mRNA Shots Are Legally Not Vaccines
The scamdemic has always been about these shots. Getting them into as many human beings as possible in a short amount of time has been the goal. For what? That's still merely speculation. But plans for more of them are in the works, and so is yet another variant, probably "more deadly" and "more virulent" than anything in the past.
In a statement, the WHO expert group said it strongly recommends the current vaccines and boosters, because they continue to provide high levels of protection against severe disease and death, even against the backdrop of Omicron spread. However, they said to optimize protection in the future, different approaches may be needed, such as monovalent versions that target a specific variant or a polyvalent vaccine that protects against multiple ones. -Center for Infectious Disease Research and Policy (CIDRAP)
According to a report by Desert News, we should get ready for the ruling class to announce a new variant at any time. Dr. Mark Dybul, a professor at Georgetown University Medical Center's Department of Medicine and immunologist, said back in November, just days before the omicron variant arrived, that he expected a new variant to arrive in the spring, per Fortune.
"Sadly, every prediction I've made has pretty much come true," he said. "I hope I'm wrong this time, but I think by March, April, May, we will have a fully vaccine-resistant variant. There's simply no way you can have such low rates of vaccination around the world with the virus ping-ponging between vaccinated and unvaccinated people. I'm an immunologist. The probability of us seeing a vaccine-resistant strain is very high," Dybul added.
So if the new variant will be "fully vaccine resistant," what good is the WHO's "plan" to have a universal vaccine going to do?