Right now, the focus of ShtfPlan.com is to make sure all readers are as UPDATED as possible on the Covid-19 pandemic. Download our EXCLUSIVE report immediately at: http://www.shtfplan.com/virus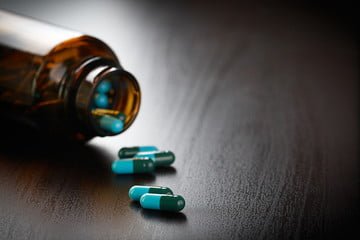 The World Health Organization has said to avoid the use of ibuprofen to help alleviate symptoms of COVID-19 if you happen to get the virus. The health minister of France, Olivier Véran, has issued a blunt warning about over-the-counter painkillers taken by people ill with the coronavirus: Stay away from drugs like ibuprofen and aspirin.
The World Health Organisation quickly recommended on Tuesday (March 17) that people suffering from Covid-19 symptoms should avoid taking ibuprofen after Véran's warning became public. Take acetaminophen instead, Véran and WHO advised. So-called nonsteroidal anti-inflammatories like ibuprofen worsened symptoms of the illness caused by the coronavirus, he said. Some patients had experienced serious adverse effects while taking NSAIDs, the health ministry said in a bulletin to doctors, and NSAIDs should never be used in these patients, according to a report by The New York Times. 
Dr. Véran's warning followed a letter published in The Lancet this month. The letter's authors proposed that certain drugs increase the number of so-called ACE2 receptors on the surfaces of cells.

The coronavirus uses these receptors to infect cells, the authors noted, and so in theory patients taking the drugs might be more vulnerable to the virus. One of the drugs was ibuprofen. –The New York Times
However, there was no research to back up the contention said Dr. Michele Barry, director of the Center for Innovation in Global Health at Stanford University.  The was "no data," Dr. Barry said. There is no reason to think that infected patients should avoid temporary use of ibuprofen, she added. "It's all anecdote and fake news off the anecdotes," said Dr. Garret FitzGerald, chair of the department of pharmacology at the Perelman School of Medicine at the University of Pennsylvania. "That's the world we are living in."
There is obviously conflicting information, however, most doctors agree that long term use of NSAIDs is not good for the body.
If you are experiencing COVID-19 symptoms, contact a medical health care professional who can help guide you in recovery and symptom management. There's a lot of information out there right now, and getting advice from a doctor is the best thing you can do.
*This article is for informational purposes only!