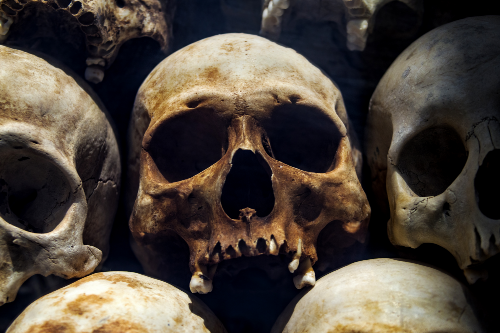 Back in March, the President of South Africa made a shocking suggestion, which left many white landowners fearing that they may face a race war in the near future. In a speech, Jacob Zuma announced that he wanted the government to begin confiscating white owned lands, before redistributing them to black South Africans.
Zuma wants a "pre-colonial land audit of land use and occupation patterns" to help decide which lands need to be taken, and has said that "We need to accept the reality that those who are in parliament where laws are made, particularly the black parties, should unite because we need a two-thirds majority to effect changes in the constitution." It's believed that Zuma is calling for this radical action in response to the rise of a rival political party known as the Economic Freedom Fighters, who have long called for the confiscation of white owned lands.
Obviously, this kind of talk doesn't bode well for the future of South Africa. You have the leaders of the first and third most popular political parties, both of which promote socialist ideas, openly declaring that they want the government to steal from an entire racial group. Since these political parties wouldn't be in power unless they had some degree of popular support, it's clear that black South Africans are increasingly turning against their white neighbors. It's a perfect recipe for genocide.
It's conditions like that which have spawned organizations like the Suidlanders; a massive civilian-run civil defense group that is dedicated to protecting Afrikaaners in the event of social collapse or civil war. They're currently getting ready for the possibility of a government implemented genocide of white South Africans. One of their leaders recently spoke to Infowars, and explained how they plan to respond to that threat.
Roche told Infowars that leftist South African leaders have in recent months threatened "the slaughter of all whites, and the removal of all whites within five years," prompting Suidlanders to prepare for a surprise civil war event which they now believe is imminent.

"Then we would, in such an open civil war, in such a crisis, gather our people together and seek sanctuary in a remote location and then to remove ourselves from being wiped out or slaughtered," Roche said.
However, the organization doesn't plan to take up arms, and their best plan so far will only accommodate a minority of whites in the country.
"It's not about taking up arms, it's about retiring from the threat," Roche said. "There's this intractable tension that seems to be building in our country, where the two parties can never be reconciled, and the stronger party is openly declaring that it will remove the weaker party within five years, slaughter them all, take all of their lands."

Suidlanders has a large-scale evacuation protocol in place in case an ethnic civil war happens, designed to remove roughly 20% of the estimated 4.8 million white South Africans safely from the embattled region.
It's sad that it has come to this. Once the most wealthy and developed nation on the continent, South Africa is quickly turning into an economic basket case, brimming with racial tensions that could spill over at any time. Once again, socialism and multiculturalism have proven to be total failures.