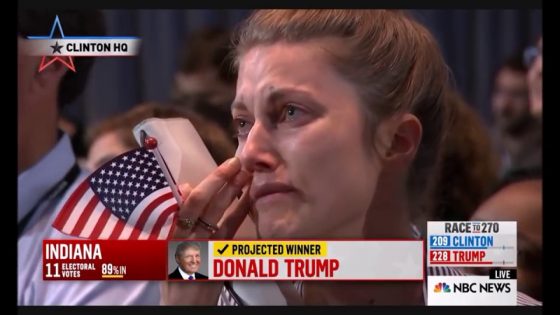 No one can forget the melting down of leftist snowflakes last November when liberals around the world saw Donald Trump's name scroll across the bottom of their TVs declaring him the 45th president of the United States. But wait, they aren't done yet…
There's a big protest or event of some kind planned by liberals on the anniversary of Trump's election, and like the infamous women's march, it will accomplish exactly nothing.  All leftists are invited to "come, express your anger" on the anniversary of the election of Donald Trump over Hillary Clinton. So in order to accomplish nothing, other than spewing a bunch of carbon dioxide into the atmosphere (and the left is supposed to care about the environment), liberals plan to scream at the sky.
According to a Facebook invite from Julia Helene and Johanna Schulman, residents of Boston are invited to drag their Trump-weary selves over to Boston Common for a good old-fashioned session of screaming. The event, which is titled "Scream helplessly at the sky on the anniversary of the election," reportedly has 4,400 pledged attendees with another 33,000 interested. "Come express your anger at the current state of democracy, and scream helplessly at the sky!" the description reads.
As seen in the comments to the invite, leftists outside the Boston area are hoping to plan something similar. "I'll be screaming in L.A.," reads one comment. "Wokest Event of the Year," reads another. "Anyone planning on screaming in Vancouver?" another man asked.
Other liberals found the event so profound and relevant, that they shared their favorite quotes about screaming. One such liberal wrote: "The absurd is born of this confrontation between the human [scream] and the unreasonable silence of the world." — Albert Camus
May you all have the best time, and scream so loud your voices go hoarse.  A week off from the whining will be a win for everyone else.