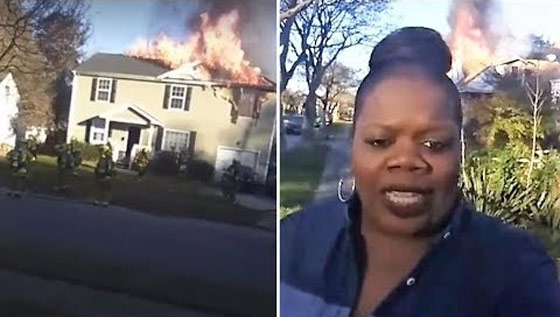 Citizen journalist Rhoda Young came upon the scene of a house fire and went live via Facebook to provide a news report about the tense situation as fire trucks roared into action.
Though tragic for the individual who owned the home and happened to be watching the fire while drinking a six pack from across the street, Young explained to viewers what was happening, going so far as to even suggest to firefighters she knew how the blaze started.
The owner of the house was upstairs when the fire started.

Doing my investigation, I have now discovered his motherf*****g hair was on fire, and his pants is burned off his d**n leg.

So he was right there when the fire started, and he got a six pack of godd**n PBR.

So now I gotta figure out how he start that fire.

Once again, that's the owner drunk as a motherf****r.
The owner was subsequently arrested, reportedly because law enforcement officials believe he purposely set the fire.
Watch the full report below: