This article first appeared at TheDailySheeple.com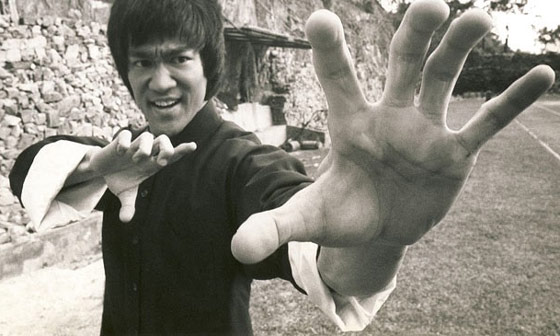 He is the best known martial artist of the last century. And while Bruce Lee has countless movies and demonstrations available for viewing, something we've never actually seen is the founder of Jeet Kune Do in a full-on fight.
Now, according to Bruce Lee Central, a recently restored video of Bruce Lee fighting one of his top students, Ted Wong, has emerged.
Wong was a dedicated student of Lee's, and never trained in any other styles, eventually going on to become an instructor of Lee's pure form of Jeet Kune Do.
In the video, Lee demonstrates his stunning speed and power, as Wong takes numerous beatings but keeps coming back for more:
Related: "Bruce could beat us all… We didn't have a chance…"
This article first appeared at TheDailySheeple.com