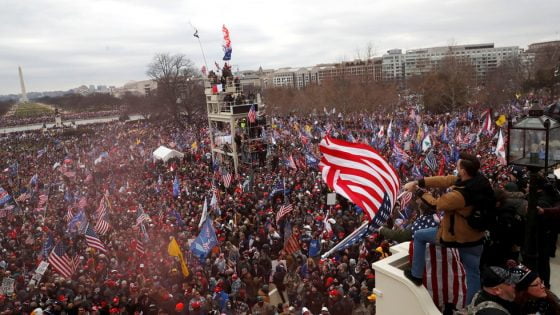 The mayor of Washington D.C., Muriel Bowser has extended the emergency order put in place ahead of yesterday's chaos until after inauguration day.  Bowser had previously called in the national guard ahead of yesterday's protest at the Capitol.
Mayor of DC Requested National Guard Presence at Wednesday's MAGA Rally
Police also recovered pipe bombs both at the RNC and the DNC offices and found a long gun and Molotov cocktails inside a vehicle on Capitol grounds. In total, 52 people were detained in the unrest, many of them were for simple curfew violations, reported RT.
I have issued Mayor's Order 2021-003, extending the public emergency declared earlier today for a total of 15 days, until and unless provided for by further Mayoral Order.

— Mayor Muriel Bowser (@MayorBowser) January 7, 2021
The confrontation at the Capitol erupted after backers of President Trump gathered to protest the certification of Electoral College votes for the 2020 election, interrupting the process after only two states were tallied as the building was placed under lockdown. Trump and his allies maintain the presidential race was plagued by voter fraud and irregularities, and have called on Republican lawmakers, as well as Vice President Mike Pence, to challenge the count. However, the VP argued earlier on Wednesday that he lacks the authority to do so. -RT
As of now, Joe Biden will be inaugurated as president later this month. Biden's presidential election victory has been certified by Congress despite objections by Trump loyalists and the chaos at the Capitol. The certification process was disrupted when a mob broke into the Capitol.

The National Guard was deployed and tear gas was used to disperse those inside the Capitol building. A woman was fatally shot on Capitol grounds and three more people died from "medical emergencies," according to DC police. At least fourteen police officers were injured in the chaos.

Speaking at the end of a joint session of Congress, Vice President Mike Pence confirmed that Biden's term will begin on January 20. A group of GOP lawmakers made a last-ditch effort to stall the certification process by challenging election results in Arizona and Pennsylvania. Both attempts were resoundingly defeated by Congress, according to reports by all mainstream media outlets. 

[DISPLAY_ULTIMATE_SOCIAL_ICONS]