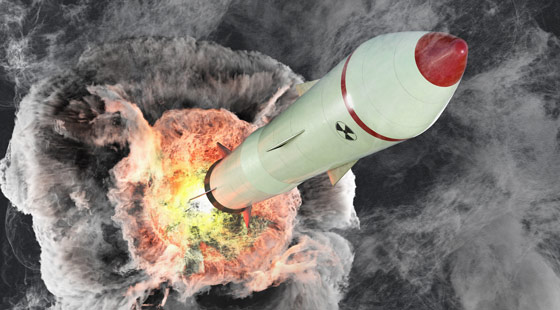 Supreme Leader Ayatollah Ali Khamenei has said that Iran is fully blaming the United States for the death of Quds Force commander General Qassem Soleimani.  And last night, Iran attacked U.S. military targets within Iraq as a retaliation.
The Ayatollah said that the attack has "humiliated" Washington, adding that the strikes served as a "slap in the face" for the United States, but were not "sufficient" to remove "the corrupting presence of America in the region." He also stated that Tehran is viewing the U.S. as their enemy.
But President Donald Trump has already tweeted that the missiles launched at the two U.S. military bases. Trump is also saying he'll make a statement about the war that's ramping up.
https://twitter.com/realDonaldTrump/status/1214739853025394693?ref_src=twsrc%5Egoogle%7Ctwcamp%5Eserp%7Ctwgr%5Etweet
"All is well" seems a little on the extreme side too.  If "all is well" we wouldn't be staring in the face of another monstrous war.
In a separate statement, President Hassan Rouhani said that the US may have "cut off the arm" of assassinated Quds Force commander General Qassem Soleimani, but Iran would respond by severing America's "leg" in the region.

Iran struck Al-Asad airbase in western Iraq, which houses US troops, in the early hours of Wednesday. Another base in Erbil was also targeted. Foreign Minister Mohammad Javad Zarif described the missile attack as a "proportionate measure" taken in self-defense. –RT
Trump has previously threatened a response if Iran attacks.
https://twitter.com/realDonaldTrump/status/1213689342272659456
https://twitter.com/realDonaldTrump/status/1213684819537932293
Empty threats? Political pandering? Warmongering?  It's hard to tell. Perhaps more will be known about the level of escalation in the coming hours when Trump makes his statement.
War Is A Racket by General Smedley D. Butler is a classic treatise on why wars are conducted, who profits from them, and who pays the price. Few people are as qualified as General Butler to advance the argument encapsulated in his book's sensational title. When "War is a Racket" was first published in 1935, Butler was the most decorated American soldier of his time. He had led several successful military operations in the Caribbean and in Central America, as well as in Europe during the First World War. Despite his success and his heroic status, however, Butler came away from these experiences with a deeply troubled view of both the purpose and the results of warfare.
Before jumping headfirst into the kiddie pool of war, it's important to understand who profits from it and the level of deception that has to be done in order to get the public to actually sanction mass murder on a global scale.
*This article contains affiliate links.