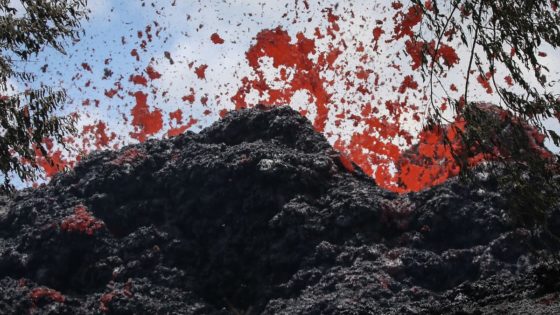 Authorities in Hawaii have renewed pleas for evacuation after a 4.5 magnitude earthquake struck close to the Kilauea volcano's summit overnight. This is locals "last chance" to evacuate the highly volatile island.
Concerns about safety continue to grow on Hawaii's Big Island, as fissures spewed molten lava towards two new subdivisions.  Coupled with the massive amounts of lava flowing into homes, the earthquake near the summit has many rightly worried.
According to the Express UK, the developments forced authorities to increase the evacuation area on Hawaii's Big Island as police went from door to door pleading with residents still in their houses to leave before lava flows cut them off from escape routes. Residents in Kapoho, Kapoho Beach Lots, and Vacationland have been advised to evacuate by Hawaii County Civil Defence Agency. It also warned that Beach Road east of Highway 137 was at risk of "possible lava inundation" that could trap residents in the area.
Shelters have been set up at community centers and churches in the area.  County Mayor Harry Kim issued a stark warning to residents refusing to leave their homes. "Those who decline to evacuate are on their own," said Kim. "Our first responders would cease going door-to-door in dangerous areas once final evacuation orders are issued. First responders put themselves in danger trying to help people who had refused to evacuate."
More than 2,500 people have already been forced to flee their homes and authorities said lava had already destroyed 75 homes on the Big Island, including 20 in the last two days.
Dangerous volcanic haze has now drifted some 4,000 miles away to the US territory of Guam, which warned residents with respiratory problems to stay indoors if the haze was visible. The haze could also cause issues for the Mariana Islands.  There is also the danger of "vog," or volcanic smog, which is a noxious haze created when sulfur dioxide gas and other volcanic pollutants mix with moisture and dust which can cause severe irritation. Residents have also been warned to be on the lookout for "Pele's hair." Pele's hair is sharp, thin strands of volcanic glass fibers which are carried on the air and harmful to the skin, lungs, and eyes.
The Puna Geothermal Power plant is also being threatened once again as lava continues to inch toward more wells.