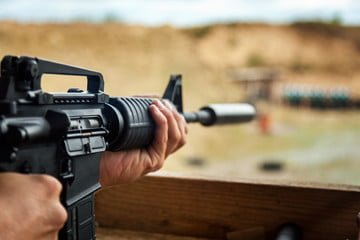 The House of Representatives in the state of Virginia is quickly ramming liberal legislation down the throats of innocent people.  They have passed an "assault weapons" ban, which would criminalize thousands of people who haven't committed a crime.
On Tuesday, Democrats continued their quest to disarm the civilians and advocate for a series of gun control measures in what has become the epicenter of the nationwide gun debate.
https://www.shtfplan.com/headline-news/self-defense-is-a-basic-human-right-a-website-that-ends-the-gun-control-debate-for-good_03292018
The 51-48 vote in the House of Delegates moves H.B. 961 (the assault weapons ban) to the state Senate. Passage among senators could be in jeopardy, however, as Democrats only have a two-seat majority, meaning they can only afford to lose one vote should all the Republicans oppose the bill.  But don't assume it's passage won't happen.  Taking away guns is essential for tyranny. But the propaganda is all about safety:
"This legislation, just like other bills passed by the House this year, is intended to make Virginians safer every day," House Democrats said in a statement after the vote. –Fox News
This is to make tyrants safer against those they want control over. This is obvious to anyone who has even the slightest knowledge of history.
Virginia has become ground zero in the national gun debate as Democrats have made gun control the cornerstone of this year's legislative session after capturing a full majority for the first time in two decades.
— scott jackson (@sjbr549) February 11, 2020
Democide: Government Killed Over 260 Million in the 20th Century, Poised to Kill Billions More in the 21st
Virginia Governor Declares "State of Emergency" Ahead of Human Rights Rally
The Virginia Gun Rights Conflict: Best And Worst Case Scenarios
Fully prepping for tyranny is difficult because it takes relying on history for evidence of just how far humans will go to enforce laws on those who haven't done anything wrong.  But if the Soviet Union and Nazi Germany are any gauges, Virginians could be in big trouble.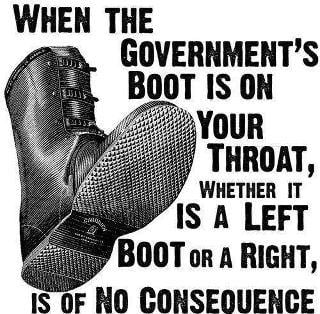 Understanding that the police state is here, and there will be humans willing to enforce these laws is the first step. Constitutional attorney John W. Whitehead has written a powerful book about the police state we are living in in the United States. Battlefield America: The War On The American People
details how our towns and cities have become battlefields, and we the American people are now the enemy combatants of the government; to be spied on, tracked, frisked, and searched. For those who resist, the consequences can be a one-way trip to jail or even death. Battlefield America: The War on the American People is a terrifying portrait of a nation at war with itself. In exchange for safe schools and lower crime rates, we have opened the doors to militarized police, zero-tolerance policies in schools, and SWAT team raids. The insidious shift was so subtle that most of us had no idea it was happening. This follow-up to Whitehead's award-winning A Government of Wolves is a brutal critique of an America on the verge of destroying the very freedoms that define it. Hands up!―the police state has arrived.