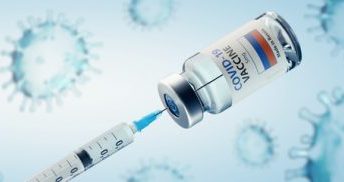 The push to get people injected with the newly approved COVID-19 vaccines is gaining speed once again.  The ruling class is not content with how many shots have been given yet, and until we are all vaccinated, they probably won't be.
In order to push this vaccine on as many people as possible, Operation Warp Speed chiefs said states should expand access to Covid-19 vaccines to everyone 65 and older. They should also give them to any adult with an underlying health condition that might raise the risk for complications of Covid-19.
The guidelines are intended to prompt faster distribution of the vaccines by making more people immediately eligible for vaccination, as well as expanding the potential locations where people can receive it. Of the more than 25 million doses of Covid-19 vaccine that have been delivered nationwide, just under 9 million shots had been put into Americans' arms as of Tuesday, according to the Centers for Disease Control and Prevention. –NBC News
"Every vaccine dose that is sitting in a warehouse rather than going into an arm could mean one more life lost," Health and Human Services Secretary Alex Azar said during a media briefing Tuesday, where he and other administration officials announced the recommendations. Say what?
Portuguese Nurse Dies Suddenly After Receiving COVID Vaccine
Last week, Joe Biden announced his administration is planning to release all available doses of coronavirus vaccines to the states for distribution immediately. Additionally, according to a report by NBC News, Dr. Leana Wen, an emergency physician and former health commissioner for Baltimore, praised the new efforts. "These are exactly the right steps that we need at this point to better align supply and demand," Wen said.
the momentary distraction of last week's Capitol hill riot didn't slow the rollout of this vaccine, it only stalled the media's reporting on it. There is a desperate push by the ruling class and the mainstream media to get people to willingly submit to having this thing injected into their bodies. Use your discernment. Things will only get more chaotic as these agendas advance.