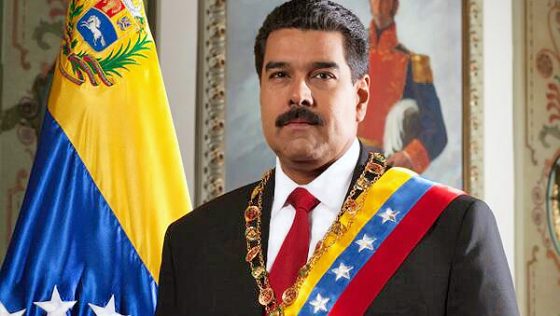 The United States is preparing to take "action" against socialist Venezuela, while simultaneously going down the same path. U.S. Secretary of State Mike Pompeo said that in the coming days, the US's "series of actions" will put pressure on the Venezuelan government.
"You'll see in the coming days a series of actions that continue to increase the pressure level against the Venezuelan leadership folks, who are working directly against the best interest of the Venezuelan people," Pompeo said according to Reuters. "We're determined to ensure that the Venezuelan people get their say."
The Trump administration has been steadily increasing sanctions against officials in the leftist socialist government of President Nicolas Maduro, accusing it of "stifling democracy" by jailing opposition leaders. Although Pompeo did not say what actions specifically would be taken, it appears the US seeks to somehow "punish" Venezuela while continuing to take America down the same path.
According to Reuters, Venezuela's economy has collapsed under Maduro's socialist policies, with annual inflation running at 200,000 percent, and staple foods and basic medicine increasingly difficult to obtain, which has led to mass emigration and starvation. All of this, as Americans clamor for more government and the exact same socialist policies of stealing from those who produce to give to those who do not.
Pompeo's warning to Venezuela comes ahead of the annual United Nations General Assembly in New York next week. That event will be attended by heads of state from around the world. Maduro has not attended the meetings since 2015 and this week said he may not attend the gathering because of concerns about his safety. Maduro insists that he was the victim of an assassination attempt in August.
In August, two drones exploded over an outdoor rally in Caracas where Maduro was giving a speech, injuring seven soldiers and leading to the arrest of over a dozen suspects, including several military officials. Maduro described it as an assassination attempt. Maduro has blamed Colombia for the attack, which was denied by Bogota as a "baseless" accusation, according to the BBC.