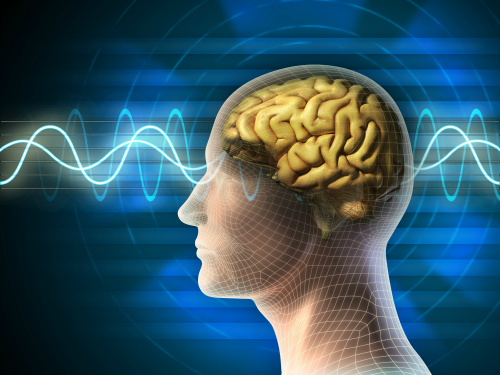 The one thing every military force is looking for, is a way to give their soldiers an edge. If they can't do it through training or superior equipment, they often turn pharmacological means. From the Viking Berserkers to Hitler's meth fueled Whermacht, there are plenty of examples in history of armies utilizing drugs to give their troops more focus and ferocity. But here in the 21st century, the military is beginning to turn to technology rather than drugs to give their soldiers a mental boost.
In a recent interview with several military officials, Military.com uncovered the fact that our armed forces are interested in pursuing brain enhancing technologies, and they're testing at least one of these technologies on multiple units, including the Navy SEALS:
Szymanski expanded on his remarks in a brief interview later, saying he has his eye on a number of technologies, including pharmaceutical aids. But the results of one breakthrough involving the direct application of electrical stimulation to the brain have particularly caught his eye.

"In experiments, people who were watching these screens … their ability to concentrate would fall off in about 20 minutes," Szymanski said. "But they did studies whereby a little bit of electrical stimulation was applied, and they were able to maintain the same peak performance for 20 hours."

Transcranial electrical stimulation was one of the technologies touted by then-Defense Secretary Ash Carter in July 2016 as part of his Defense Innovation Unit (Experimental), or DIUx, initiative. Since then, multiple SEAL units have begun actively testing the effectiveness of the technology, officials with Naval Special Warfare Command told Military.com
What the article is referring to, is also often called transcranial direct current stimulation, or tDCS. It's been around in one form or another since the 19th century, but has only reached widespread awareness over the past few years. It's a simple technology that applies a very small electrical current to the brain to induce focus and well-being. Some research has shown that it can help people learn certain tasks twice as fast as they could without the device.
The company that makes the brain-stimulating device — a headset that could be mistaken for a pair of Beats by Dre headphones — is Halo Neuroscience. And the technology offers not cognitive enhancement, but neuro-priming, Chief Technology Officer and Company Co-Founder Brett Wingeier told Military.com.

Developed for elite athletes, the headset purports to work by stimulating the brain to enter a state of hyper-elasticity, allowing users to learn better and more efficiently. In physical training, he said, the technology has proven useful in developing explosive power for athletes whose sports require vertical leaps or sudden starts.

For operators, the same system could improve shooting performance, Wingeier said.

"Whatever you're training on as far as a movement-based skill," he said, "if you do deep practice, hard repetition, this accelerates the benefit of that."
And this isn't the first time that our military has considered tinkering with the brains of soldiers to enhance brain function. In 2010, DARPA revealed that they were working on a device that would emit ultrasound into a soldier's brain while he's on the battlefield.
Tyler's technology, packaged in a warfighter's helmet, would allow soldiers to flip a switch to stimulate different regions of their brains, helping them relieve battle stress when it's time to get some rest, or to boost alertness during long periods without sleep. Grunts could even relieve pain from injuries or wounds without resorting to pharmaceutical drugs. More importantly, in the periods after brain trauma ultrasound technology could reduce swelling and metabolic damage that is often the root cause of lasting brain damage.
This is probably just the beginning. Given the budget our military has, and its obsession with electronic technology, we can probably expect to see some very strange and potent brain enhancement technologies to come out of the military in the near future.