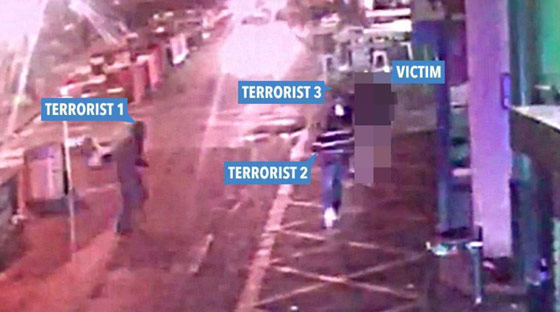 (Image courtesy The Sun)
The London Bridge Terror attacks that left eight people dead and scores injured was orchestrated by three Islamic terrorists at a highly trafficked tourist destination in England. It didn't take long for armed police to arrive on the scene, and when they did, they immediately went in for the kill.
As the following CCTV video footage shows, the three knife wielding terrorists were looking for more victims when an unsuspecting passer-by walked into the area. They immediately rushed the man and stabbed him repeatedly. Just moments after the attack began London police can be seen arriving on the scene. They exit their vehicle so quickly that it continues to roll down the street.
In the following unedited video police officers can be seen opening fire, killing all three attackers in about six seconds: