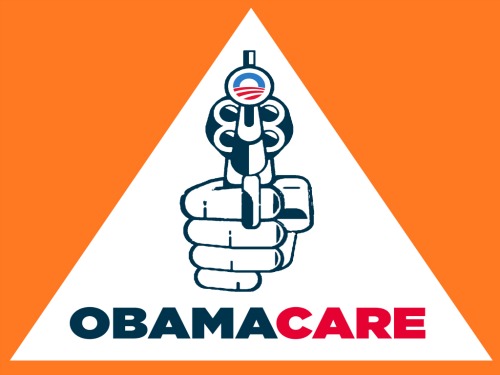 A federal judge has finally declared what any freedom-loving human has known for over eight years now: Obamacare is unconstitutional. This decision by a Texas judge sets the stage for another Supreme Court visit with the controversial law.
The Texas judge declared that the mandate which makes it a crime to not purchase health insurance, is not constitutional, and the Obamacare law itself cannot survive without that government mandate. According to the New York Times, the entire law is now threatened, much to the chagrin of those who love making demands of people. The ruling was over a lawsuit filed this year by a group of Republican governors and state attorneys general. A group of intervening states led by Democrats promised to appeal the decision, which will most likely not have any immediate effect. The law will almost certainly make its way back to the Supreme Court, luckily threatening the survival of the landmark health law.
In his ruling, Judge Reed O'Connor of the Federal District Court in Fort Worth said that the individual mandate requiring people to have health insurance "can no longer be sustained as an exercise of Congress's tax power."

Accordingly, Judge O'Connor, a George W. Bush appointee, said that "the individual mandate is unconstitutional" and the remaining provisions of the Affordable Care Act are invalid. –New York Times
The core of the issue arose after President Donald Trump passes his tax cuts. Judge O'Connor was deciding whether the health law's insurance mandate still compelled people to buy coverage after Congress reduced the penalty to zero dollars as part of the tax overhaul that President Trump signed last December.
Attorney General Ken Paxton of Texas, who initiated the lawsuit, applauded the decision, saying in a statement, "Today's ruling enjoining Obamacare halts an unconstitutional exertion of federal power over the American health care system." He added, "Our lawsuit seeks to effectively repeal Obamacare, which will give President Trump and Congress the opportunity to replace the failed social experiment with a plan that ensures Texans and all Americans will again have greater choice about what health coverage they need and who will be their doctor."
https://twitter.com/realDonaldTrump/status/1073761497866747904
In response to O'Connor's decision, on Friday night, a spokeswoman for Xavier Becerra, the California attorney general, said California and the other defendant states would challenge the ruling with an appeal in the United States Court of Appeals for the Fifth Circuit in New Orleans.
"Today's ruling is an assault on 133 million Americans with pre-existing conditions, on the 20 million Americans who rely on the A.C.A.'s (Affordable Care Act, Obamacare's legislative name) consumer protections for health care, on America's faithful progress toward affordable health care for all Americans," Mr. Becerra said in a statement. "The A.C.A. has already survived more than 70 unsuccessful repeal attempts and withstood scrutiny in the Supreme Court."
Of course, politicians will defend the law, not because they care whether Americans have access to affordable health care (which Obamacare has proven to be anything but), but because they want the government to continue to have the power to tax (steal) whatever they want from the tax slaves in any amount they want for as long as they want.
Whether Obamacare is legal or not, constitutional or not, it is immoral.  Legality does not equal morality.  It should not need to be said that people should not hurt each other or steal someone else' stuff, but apparently, everyone needs this constant reminder.