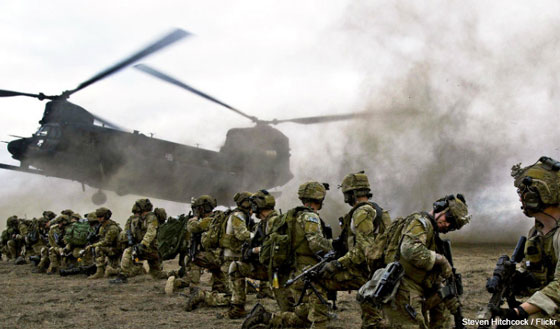 A spokesperson for the United States-led coalition has acknowledged reports of what would be the fourth day of attacks on U.S. positions in Iraq. These attacks were previously mounted by Iraqi militia forces and it's said the situation is "ongoing."
"We are aware of these reports," the U.S.-led coalition told Newsweek. "As this is an ongoing situation, we have no further details at this time."
The statement came as outlets supportive of militias aligned with the pro-Iran "Axis of Resistance" circulated footage showing defensive systems at the U.S. embassy in Baghdad responding to unseen aerial threats. The Sabreen News outlet claimed the attackers took a dual approach, launching Katyusha rockets from both the Al-Rusafa area and from the vicinity of Al-Kindi Hospital, though this could be not be independently verified.
The attacks signaled yet another sign that Iraqi militias were willing to escalate their campaign to drive out U.S. forces from the country. Referring to these operations as "terrorist" attacks, Iraqi Defense Ministry spokesperson Major General Yahyasaid that "once again, the enemies of Iraq are intrusive and targeting the country's security, sovereignty and the safety of our citizens."
The Security Media Cell of the Iraqi Prime Minister's Office later confirmed the launch of three Katyusha rockets, which were said to have struck near the headquarters of the Iraqi National Security Service, Grand Festivities Square and a residential neighborhood in the Sheikh Omar area, where a civilian car was damaged.

"These actions that do not seek the good of this country will be faced with force by the security services, which will pursue through intelligence and fieldwork those who carried out these actions that endanger the lives of citizens, as well as targeting foreign diplomatic missions," the statement said alongside images of the damage apparently caused by the barrage. Newsweek
The attacks are still continuing and will hopefully deescalate soon. Do not live in fear, but stay alert and know what's happening. Things could explode at any moment.  It's getting tense on this planet and all we can do is stay prepared for whatever we possibly can.