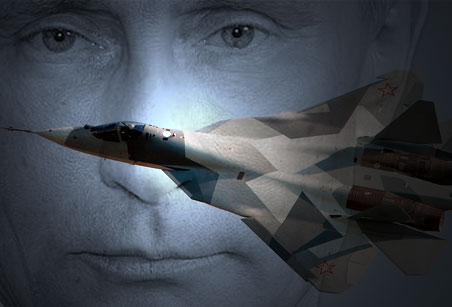 The civil war in Syria has heated up once again into an open proxy war between the U.S. and Russia, while Russian troops have also recently been deploying on the Crimean border and publicizing their training.
One has to wonder if someone is deliberately attempting to stir up a hot world war.
The propaganda in response to Russian airstrikes in defense of the Assad regime has been kicking into overdrive, as the media remains focused on this image – which is stirring heartstrings and putting Syria back in the headlines.
The brother of Omran Daqneesh dies from the injuries he sustained during an airstrike. https://t.co/mGekfy40yA pic.twitter.com/m78bQWutcA

— Mic (@mic) August 20, 2016
Just after this exploitative image went viral, the U.S. issued some veiled threats in the general direction of Russia, with regard to an allegedly close encounter between Syrian planes and U.S. special forces.
via the Daily Mail:
A top US commander has warned Russia that the United States 'will defend itself if threatened' after warplanes attacked near American forces operating in Syria.

Lt. Gen. Stephen Townsend, based in Baghdad, vowed to defend US special operations forces in northern Syria if they come under another attack.

'We've informed the Russians where we're at,' he told CNN. '(They) tell us they've informed the Syrians, and I'd just say that we will defend ourselves if we feel threatened.'

The warning follows what defense officials described as an 'unusual' incident Thursday when President Bashar al-Assad's regime deployed warplanes to attack an area near where US special operations forces were operating.

[…]

He also said he believes this is the first time the U.S. has scrambled aircraft in response to an incident like this involving Syrian government bombings. […] [Navy Capt. Jeff Davis] added, 'The Syrian regime would be well advised not to do things that would place them at risk.'
The message is clear enough. The pretense of an allied front against terrorism in Syria may as well not exist.
The ISIS threat is a screen for proxy war in Syria and regime change for little reason other than world order building (just imagine what Syria would be like if it were an island apart from its place in the Middle East).
The 2016 U.S. election is likely to fuel that escalation to war, taking focus away from dreary economic news and the scandals entangled in Hillary's campaign. ISIS, Russia, Iran and Syria will all likely be major talking points in the Hillary-Trump debates, not to mention points of actual conflict.
Though it hasn't been a focus of the election, the unspoken expectation in American politics is that 2016 will decide the president that will take us to war next.
Hillary is all-in for a renewed push by neocons and the establishment coalition for a major conflict, likely with boots on the ground, in Syria and/or other theaters (in 2015, she  outright promised to attack Iran if she becomes president).
Trump has vowed to take on ISIS, and his advisors could easily get him behind a major war there as well (but for now, it remains to be seen what he would do in terms of war). While Trump's intentions in foreign policy are less clearly carved out, his inexperience could make it easy to manipulate the facts and goad him into action.
Read more:
The West Is Provoking A World War: 'Russia Is Being Pushed To Its Limits'
America Will Force Russia's Hand: The United States Will Start World War III: "Imminent"
Russia Has Been Encircled And Pushed To The Brink Of War: "They Have Exercised Remarkable Restraint"
U.S. and Russian Jets Dangerously Close in Syria: "A Mere Proxy War About to Become Full Blown"