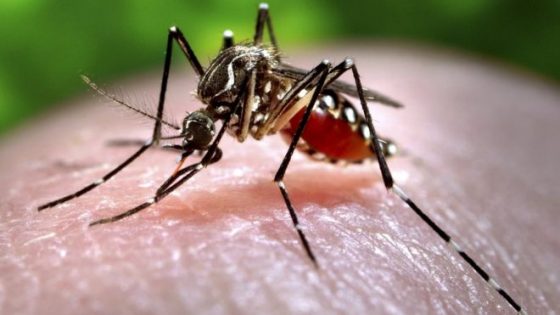 Two Windsor-Essex people in Canada are dead after succumbing to the West Nile Virus. As more and more cases pop up in the United States, health officials are warning to not take this disease lightly.
In Utah state alone, the number of West Nile cases is 22, said Dallin Peterson, an epidemiologist who oversees all animal- and vector-borne diseases for the Utah Department of Health, including one fatal case in Salt Lake County. The county has confirmed that the virus was found in mosquitoes across the state and that lead to a death. Hillcrest High School football coach Cazzie Brown, who unexpectedly died late last month, is said by family to have become ill by contracting West Nile virus.
According to the Centers for Disease Control, about one in 150 who contract the virus will be subjected to serious symptoms that could prove fatal. Fortunately, most people infected with the West Nile virus do not have symptoms. About 1 in 5 people who are infected develop a fever and other mild symptoms. Canadian health officials said in a statement released Monday, "(West Nile virus) continues to be a risk until the area experiences temperatures below freezing."
To prevent WNV, simply prevent mosquito bites, say the health officials. The late summer is the most important time to take precautions as that's when mosquitoes switch from feeding on birds to searching for other food sources, like humans. Wear clothing which covers the skin and use insect repellent to keep those mosquitoes at bay. "This … should serve as a reminder to all residents to take steps to prevent mosquitoes and West Nile virus. The importance of using insect repellent with DEET can not be overstated," county health department spokeswoman Aislynn Tolman-Hill of Utah said in a statement. Windsor-Essex County Health Unit advises residents to eliminate any standing water around their property and to take "personal protective measures" to avoid getting bitten.
The two deaths in Canada were the first WNV deaths that have been reported in the Windsor-Essex area since 2012. CTV Windsor reports that the victims were both elderly, who along with infants are at an increased risk due to weakened immune systems. The news of these deaths comes on the heels of researchers at Brock University predicting an outbreak of West Nile cases in Ontario this summer. They predicted up to 500 people would come down with the virus.
As of September 2, there have been 37 reported human cases of WNV in Ontario, according to Public Health Ontario. That's far less than the predicted 500, but not all that comforting to those who have already lost loved ones to the WNV.