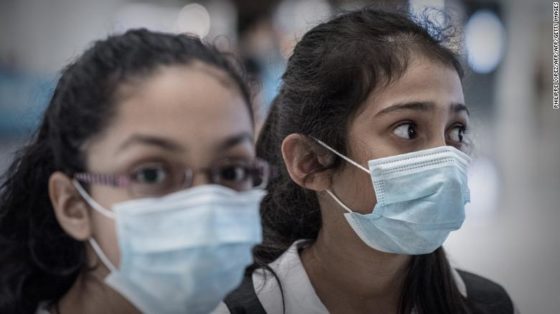 We could be at the turning point of this pandemic, despite the ongoing fear-mongering from the government and mainstream media.  Hospitalizations for COVID-19 patients dropped 20% last week in Washington State, fevers across the country are down, and the Bay Area of California has already seen a "flattening of the curve" after two weeks of social isolation.
The state Department of Health (DOH) survey, covering the seven-day period that ended Saturday, tallied 193 admissions of patients with symptoms of fever, cough, and shortness of breath, down from 251 the previous week, reported The Seattle Times. This also marks the end of a monthlong rise in these admissions, which dates back to the last week in February, when only 61 hospitalizations of COVID-19-like illness were counted in Washington state.
"It is a little bit of good news," said Amy Reynolds, DOH spokeswoman. This news comes as the scare tactics continue and people are banned from making a living.  Take the following snippet for example:
The downturn in hospitalizations in Washington, once the epicenter of the U.S. coronavirus epidemic, comes as increasingly dire scenes unfold in other states — including New York, where some 9,500 people have been hospitalized and beleaguered doctors and nurses contend with a rapidly rising caseload of desperately sick patients. –The Seattle Times.
"We have seen an increase in volume of COVID-19 patients but fortunately at a slower rate than we anticipated, which is great," said Dr. Douglas Wood, chair of UW Medicine's surgery department, in an interview last week. "We have enough surgical masks to do our job. But we have to anticipate tomorrow." This is an indication that the social distancing that has throttled the economy and taken away the livelihood of millions of Americans has bee working, reported The Seattle Times.
Reason reported that fewer fevers have also been reported nationwide.  This means the peak of this outbreak would be sooner than mid-April as the "experts" in the mainstream media predicted.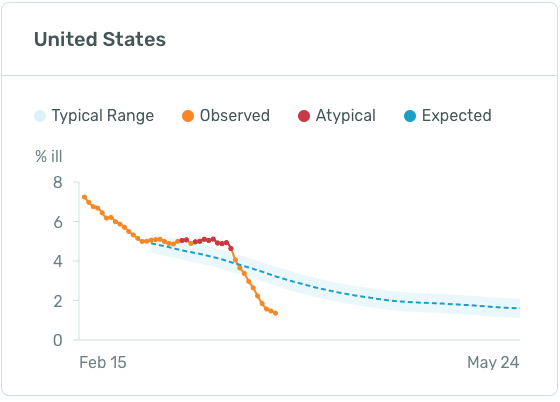 These good signs are an indication that the social distancing measures put in place have slowed the spread of the coronavirus and other influenza type illnesses.  Hopefully, these trends continue so we can all get back to our lives, albeit under a much more authoritarian state.
In California's Bay Area, doctors have already seen a "flattening of the curve" after only two weeks of social distancing. After 14 days — the outermost period at which symptoms are believed to emerge post-infection — doctors at area hospitals are now reporting fewer cases than they expected to see at this point, according to a report by Politico.
Will A Face Mask REALLY Protect You From The Coronavirus?