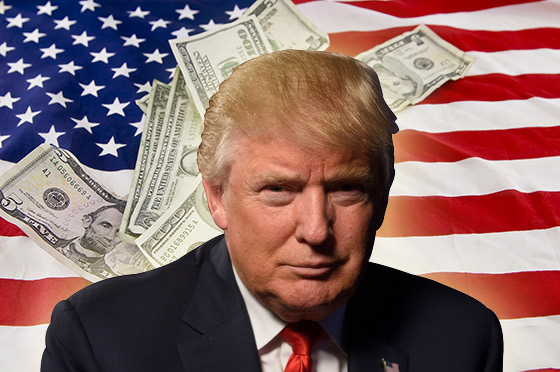 According to Rasmussen's Daily Presidential Tracking Poll, president Donald Trump entered the holiday with 48 percent of Americans approving of the job he's doing. That's better than former president Barack Obama's 2010 ratings, which were around 43%.
According to The Conservative Tribune, Trump's doing it in the face of a mainstream news media assault his predecessor could never have imagined. Yesterday's July 4th marked the 45th president's second Independence Day as the person in the Oval Office. Trump saw his approval rating sitting above former President Barack Obama's at the same point in his first term too, news of which is likely to send liberals scattering to safe spaces across the country.
This is the news you won't hear from the mainstream media.  With a blatant and obvious bias against the current commander in chief, and continued fawning over Obama and his totalitarian dictator-esqe personality and policies, the media is unlikely to mention the fact that Trump is looking good in the eyes of the public.
However, a new Quinnipiac poll is showing that about 49% of the country believes Trump is racist. According to Real Clear Politics, 47% of Americans do not think Trump is racist. But, as some have pointed out, most mainstream media outlets have been telling the public that Trump is racist and a divider for two years now.  It is a little surprising they couldn't get that poll up a little higher as much as they cram that idea into the brains of those who have little desire to think for themselves.
As an extra little gift to Trump for his numbers, let's all take a moment to remember this lovely poll done by CNN.
http://www.thedailysheeple.com/cnns-trump-hater-poll-doesnt-go-quite-as-planned_062017
What could be easier than getting someone to admit they hate President Donald Trump? Not much, yet CNN managed to botch their own "Trump-hater" poll, which ended up showing support for the president by a landslide. Had Hillary been elected, we'd be reading articles by CNN with so much sugarcoating and added saccharine that most of the country would be diabetic by now. –The Daily Sheeple