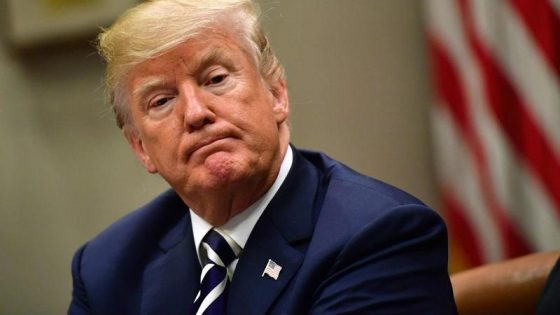 President Donald Trump's words don't set him apart from the past president's intent on raining down terror in other countries.  Trump has said that the United States' warmongering will not end, and the U.S. "may have to get into wars."
Inevitably, everyone calling for war doesn't have to potentially fight or die in one. And Trump seems to be specifically threatening Iran, according to Politico. The president says the U.S. will strike Iran "like they've never been hit before" if the regime provokes Washington. Those comments appeared confusing because the president also claimed on Monday that he was working to bring soldiers home.
So he is going to bring U.S. soldiers home by sending them off to other conflicts? "I'm trying to get out of wars. We may have to get in wars, too. OK? We may have to get in wars," Trump told reporters at the White House. He reiterated the part about getting into wars twice while only saying he wants to get out of wars once.
"We're better prepared than we've ever been," he continued. "If Iran does something, they'll be hit like they've never been hit before. I mean, we have things that we're looking at." Politico reported further that Trump in recent days has sought to promote a temporary cease-fire agreement that Vice President Mike Pence negotiated last week with President Recep Tayyip Erdogan of Turkey, aimed at halting the slaughter of U.S.-allied Kurdish fighters in Syria by Turkish forces.
After withdrawing troops from Syria, the more than 700 evacuated U.S. soldiers will not actually be brought home.  Instead, they will be relocated to western Iraq, Defense Secretary Mark Esper said Saturday, although new media reports indicate Trump is considering keeping a few hundred soldiers in northeastern Syria to counter advances by Syrian and Russian forces into the country's lucrative oil fields.
Esper also announced earlier this month that the administration would be deploying another wave of troops to Saudi Arabia to help protect the kingdom from Iran's regime, despite Trump's campaign trail pledge to halt U.S. involvement in "endless wars."
It sure doesn't appear that the current administration is going to do anything at all about halting the U.S.'s warmongering.