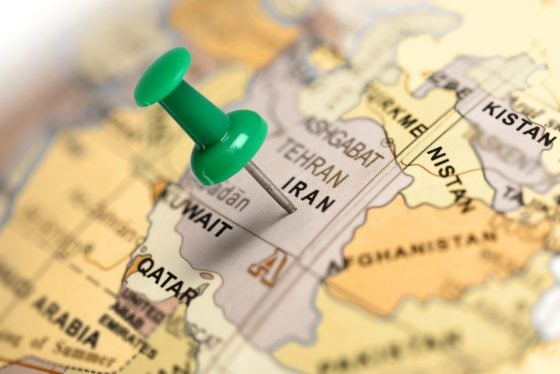 Some warmongers in Washington have been desperately trying to start a war with Iran, and it has become glaringly obvious.  For now, it appears that actions taken by the United States won't result in a shooting war, however, eventually, it'll be a self-fulfilling prophecy.
Iran Appeals Directly To Trump: Your Advisers Dragging You Into War
A well-written article published by The Hill lays out this very scenario. It is still possible that we will experience a full-blown war with Iran.
We are told the death of Iranian General Qassem Soleimani from a U.S. airstrike in Baghdad prevented possible attacks against U.S. targets and has brought a sense of justice for the hundreds of Americans killed by Iranian-backed militias in Iraq over the last two decades.

But his death has also invited retaliation against the U.S. in the form of missile attacks  — now reported to have injured 11 Americans — in Iraq.

Because Americans were harmed, this could have easily erupted into the U.S. waging a regime change war against Iran. –The Hill
Americans Have Been Brainwashed To Accept War Without Question
It was as obvious as it was rational to know that the Iranians would retaliate for the death of their most beloved military figure. We were fortunate that the missile strikes did not kill anyone, creating an opportunity for President Trump to choose de-escalation.  Thankfully, that's the decision Trump made. But will it last? It's hard to say.  The powers that shouldn't be have wanted to go to war with Iran for decades.  They had to have known that the assassination of a military figure would result in tensions rising at the very least.
We still should not lose sight of the fact that it easily could have been a dangerous inflection point in the self-fulfilling Iran prophecy that some in Washington have spent decades trying to fulfill.
Read the entire article at The Hill. 
In General Smedly D. Butler's book, War Is A Racket: Original Edition
, the most decorated soldier of this time, explains why war benefits only the few in the ruling class and destroys everyone else. Few people are as qualified as General Butler to advance the argument encapsulated in his book's sensational title. When "War is a Racket" was first published in 1935, Butler was the most decorated American soldier of his time. He had lead several successful military operations in the Caribbean and in Central America, as well as in Europe during the First World War. Despite his success and his heroic status, however, Butler came away from these experiences with a deeply troubled view of both the purpose and the results of warfare.