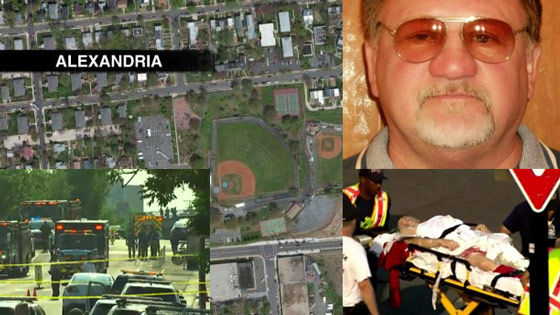 James T. Hodgkinson, the man identified as the shooter behind attacks on Congressional Republicans Wednesday morning, has died following a shootout with the Capitol Police.
Hodgkinson was 66 years old and  was taken to George Washington University Hospital after he was shot at least twice by police after he unloaded at least 50 shots at a charity baseball game.
According to his Facebook page, Hodgkinson was an ardent Bernie Sanders supporter and socialist.
President Trump confirmed the shooter's death in comments delivered this morning:
Related:
Shooter In Attempted Congressional Assassinations Identified As Hardcore Socialist and Bernie Supporter: "Trump Is A Traitor… Has Destroyed Our Democracy"
Shocking Celebrations From The Left After Congressional Assassination Attempt: "I Have No Pity… Should Have Been Trump's Dumb Ass To Get Popped"