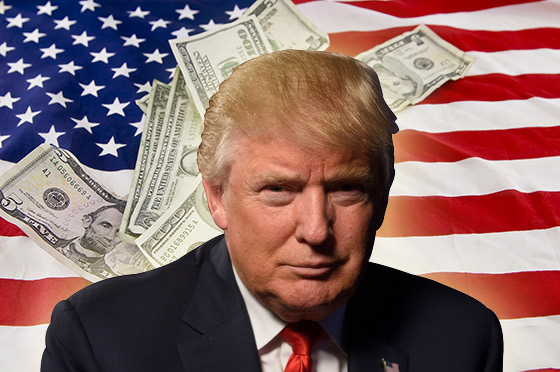 Donald Trump really loves his tariffs! The Trump administration is now threatening to add 100% tariffs to $2.4 billion worth of French goods, including cheese. This tariff is retaliation against France's new tax on digital services.
While France's tax on digital services simply amounts to more theft, Trump's retaliation is not all that different.  In a statement, the United States Trade Representative's office said the French law "discriminates against U.S. companies" including Alphabet's Google, Apple Inc., Facebook Inc., and Amazon.com Inc.
"The USTR is focused on countering the growing protectionism of EU member states, which unfairly targets U.S. companies," Trade Representative Robert Lighthizer said in a statement, adding that Austria, Italy, and Turkey could also be subject to retaliation for their digital services taxes. The USTR said it is seeking public comment and will hold a public hearing in early January regarding the proposed action, according to a report by Market Watch. 
The French law levies a 3% tax on the revenues—not profits—that large tech firms make there when selling advertising or operating online marketplaces, according to Forbes. Again, U.S. firms are not explicitly targeted, even though the size threshold makes that the effective result: global revenues of at least €750 million ($830 million) and French "qualifying revenues" of at least €25 million.
"These companies are already subject to tax in the United States and in other countries where they add economic value," said Joe Kennedy, a senior fellow at the Information Technology and Innovation Foundation (ITIF), a U.S. tech lobbying group. "The decision to tax revenues rather than profits skirts France's tax treaties with the United States and raises the prospect of double taxation. The imposition of what is essentially a fixed tax on the market value of an imported good amounts to an illegal tariff."