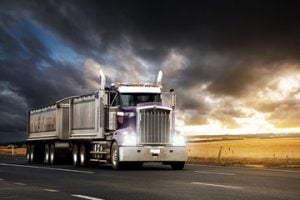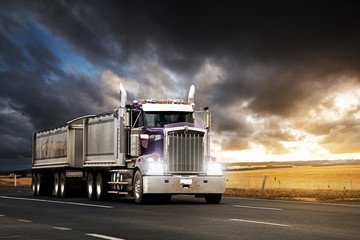 The chances that this "vaccine" mandate for truckers make things worse at the grocery store for people are incredibly high.  Canadian government-run media is now even reporting that this mandate is harming Canada's vegetable supply.
Of course, it's being blamed on those horrible truckers who continue to refuse to comply with the authoritarian police state being rolled out all across the globe. In an article by Quartz, the author literally blames the unvaccinated for having the audacity to want to choose what goes into their bodies.
Extreme weather and supply-chain snarls are among the reasons for shortages in grocery stores. Here's another: Unvaccinated truck drivers. –Quartz
It's the fault of the un"vaccinated" truck drivers because they won't roll over and comply with further enslavement.  In Canada, where as much as 90% of the country's fruits and vegetables come from the US during the winter, a vaccine mandate for truckers is slowing down food shipments. Drivers who aren't fully vaccinated against covid-19 have to quarantine for two weeks after entering Canada. Just about half of US truckers are vaccinated, according to industry estimates. And the rest don't appear to have any inclination to start rolling up their sleeves in obedient compliance to the police or their handlers in the ruling class.
Vaccination rates among Canadian truckers are roughly in line with the national average, which is in the 83% to 87% range, according to the Canadian Trucker Alliance. –Quartz
The United States is still expected to make its own mandate, however, for drivers coming in from Canada later this month. A COVID-19 vaccination requirement that will bar unvaccinated drivers of freight trucks coming from Canada to deliver goods across the American border this month may exacerbate supply chain issues for auto parts, experts said according to NBC News.
An estimated 12,000 drivers could be prohibited from entering the United States under the mandate that may take effect Saturday, according to the Canadian Trucking Alliance. This could put a big dent in our already destroyed supply chain as well.
The U.S. mandate, announced in October, requires all essential foreign travelers, including truck drivers, who cross U.S. land borders to be fully vaccinated. Essential nonresident travelers had been able to enter the U.S. during the pandemic regardless of their vaccination status, in part so as not to disrupt trade and to give them more time to get vaccinated. –NBC News
It sure looks like the supply chain is going to continue to take a beating from the ruling class. Until we all stand up, in mass noncompliance, and know that no one owns us; the police, the military, the government, or anyone else, we are doomed to live a life of oppression under a totalitarian dictatorship.
Resisting Tyranny Depends on the Courage to Not Conform