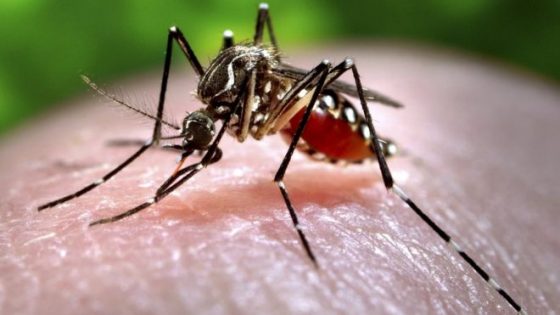 Tropical dengue fever is most often spread through the bite of a mosquito, but scientists recently discovered the disease elsewhere. Dengue is usually transmitted by biting insects or in some medical procedures, but now it's feared it can be sexually transmitted.
An estimated 390 million dengue infections occur worldwide each year, with about 96 million resulting in illness. Symptoms include a sudden onset of fever, severe headaches, pain behind the eyes, and joint and muscle pain.
There is currently no cure for the virus and it is most commonly caught by people traveling to hotter climates such as southeast Asia, Africa, Australia, the Caribbean, and South and Central America.  Previously it was believed that the virus was normally transmitted through a biting insect such as a mosquito or a tick, although some medical procedures and breastfeeding could also spread the virus. But scientists have now, for the first time, found the virus in the semen of a recovered Italian man.
The study, published in journal Eurosurveillance, documented the case of an Italian man in his 50's diagnosed with dengue fever after returning from Thailand in January. The man was otherwise healthy but suffered from joint pain, fatigue, and nausea during the illness. He was admitted to the National Institute for Infectious Diseases in Rome after feeling ill for nine days.
Researchers reported that this has never happened before, according to The Daily Mail.   "To our knowledge, the presence and persistence of DENV [dengue fever] in the male genital tract has never been reported so far. Our findings highlight the possibility of sexual transmission of DENV that could play a role in the spreading of infection in non-endemic areas," they said.  "However, no such events have been reported to date despite that fact that in 2016 alone, 2,601 travel-associated dengue cases were reported to The European Surveillance System at the European Centre for Disease Prevention and Control."
Scientists did say that further studies were needed to assess this new information and the possible new way for the dengue virus to spread.   The best way for travelers to protect themselves from the dengue fever is to avoid being bitten by mosquitoes by covering up with loose clothing and using a mosquito repellent. Dengue fever outbreaks are usually spread when people are bitten by mosquitoes that have bitten other people with the fever. They are not uncommon in popular tourist destinations and there was an outbreak in North Queensland in Australia last month, and in the Canary Islands in December.