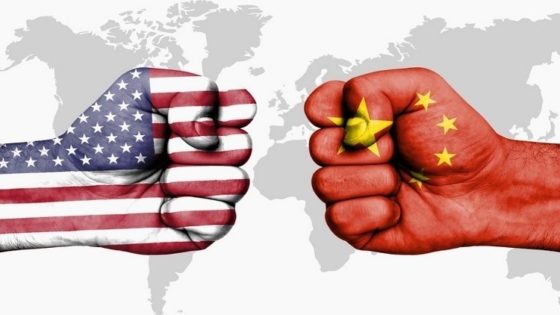 A new report has just declared that the cost to each American family for the trade war's tariffs will be about $2000. The tariffs could add up to a substantial tax hike on the American consumer.
Although we've been warning that this would happen, the $2000 number still shocked us.  All available evidence so far suggests it is American businesses and consumers — not the Chinese — who are footing the bill and paying for Trump's tariffs. According to a report by Politico, if the president moves ahead with 25 percent tariffs on EVERYTHING China exports to the United States, it could amount to a tax hike of more than $2,000 on the average American family, negating any reduction they may have gotten from Trump's signature legislative achievement: the tax law of 2017.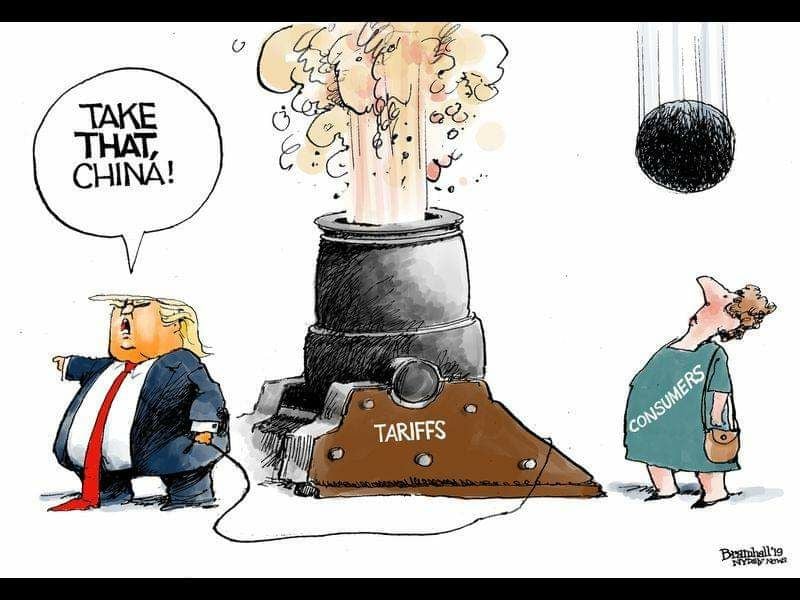 "It's sort of like when you have a bad leak in a boat and you are trying to plug it up," said Beth Ann Bovino, chief U.S. economist at Standard & Poor's, of efforts to ease the pain of a trade war. "Water is going to win every time. The impacts from the trade dispute with China, especially if it snowballs from here, are going to be felt and there is going to be a lot of pain. And I don't think the federal government can catch up to it."
The pain will be felt most acutely by lower-income voters who rely on cheap imports and Midwestern farmers who make up critical slices of Trump's political base and will help decide the outcome of the 2020 election. With 78% of Americans living paycheck to paycheck, a $2000 hike in the price of goods leaves far too many in a worse economic situation.
"The strong conclusion is that so far, U.S. consumers have borne substantially all of the tariff increase," Deutsche Bank chief economist Michael Spencer wrote in a recent note analyzing available data. The Commerce Department last week said retail sales dropped 0.2 percent in April as consumers reduced spending on clothing, appliances and other items, a potentially worrying signal for a U.S. economy driven mostly by domestic consumption.
https://www.shtfplan.com/headline-news/economy-alert-retail-sales-and-industrial-production-slump-in-april_05152019
Cars are already filling up what used to be empty parking lots of closed retail stores, and with an additional tariff on metals and vehicles, the auto industry could very well be in a downward spiral not yet evident to those who never scratch the surface.
If American consumers begin to feel the pinch in their wallets, the trade war will become a bone of contention hurting Trump's chance of reelection.