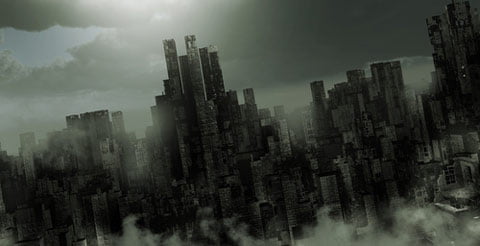 The U.S. power grid appears to have been hit with multiple power outages affecting San Francisco, New York and Los Angeles.
Officials report that business, traffic and day-to-day life has come to a standstill in San Francisco, reportedly the worst hit of the three major cities currently experiencing outages.
Power companies in all three regions have yet to elaborate on the cause, though a fire at a substation was the original reason given by San Francisco officials.
A series of subsequent power outages in Los Angeles, San Francisco, and New York City left commuters stranded and traffic backed up on Friday morning. Although the outages occurred around the same time, there is as of yet no evidence that they were connected by anything more than coincidence.

The first outage occurred at around 7:20 a.m. in New York, when the power went down at the 7th Avenue and 53rd Street subway station, which sent a shockwave of significant delays out from the hub and into the rest of the subway system. By 11:30 a.m. the city's MTA confirmed that generators were running again in the station, although the New York subways were set to run delayed into the afternoon.

Later in the morning, power outages were reported in Los Angeles International Airport, as well as in several other areas around the city.

Via : Inverse

The San Francisco Fire Department was responding to more than 100 calls for service in the Financial District and beyond, including 20 elevators with people stuck inside, but reported no immediate injuries. Everywhere, sirens blared as engines maneuvered along streets jammed with traffic.

Traffic lights were out at scores of intersections, and cars were backing up on downtown streets as drivers grew frustrated and honked at each other.

Via: SF Gate
The cause of the outage has not yet been made clear, though given the current geo-political climate it is not out of the question to suggest a cyber attack could be to blame. It has also been suggested that the current outages could be the result of a secretive nuclear/EMP drill by the federal government.
As we have previously reported, the entire national power grid has been mapped by adversaries of the United States and it is believed that sleep trojans or malware may exist within the computer systems that maintain the grid.
In a 2016 report it was noted that our entire way of life has been left vulnerable to saboteurs who could cause cascading blackouts across the United States for days or weeks at a time:
It isn't just EMPs and natural disaster that poses a threat to the grid, but there is also the potential for attacks on individual power substations in the vast network of decentralized and largely unguarded power grid chain. A U.S. government study established that there would be "major, extended blackouts if more than three key substations were destroyed."

Whether by criminals, looters, terrorists, gangs or pranksters, it would take very little to bring down the present system, and there is currently very little the system can do to protect against this wide open threat.
Whether the current outages are the result of a targeted infrastructure cyber attack or simply a coincidence, most Americans think the impossible can't happen, as The Prepper's Blueprint author Tess Pennington highlights, a grid-down scenario won't just be a minor inconvenience if it goes on for more than a day or two:
Consider, for a moment, how drastically your life would change without the continuous flow of energy the grid delivers. While manageable during a short-term disaster, losing access to the following critical elements of our just-in-time society would wreak havoc on the system.

Challenges or shut downs of business commerce
Breakdown of our basic infrastructure: communications, mass transportation, supply chains
Inability to access money via atm machines
Payroll service interruptions
Interruptions in public facilities – schools, workplaces may close, and public gatherings.
Inability to have access to clean drinking water

Full report: When the Grid Goes Down, You Better Be Ready!
It is for this reason that we have long encouraged Americans to prepare for this potentially devastating scenario by considering emergency food reserves, clean water reserves and even home defense strategies in the event of a widespread outage.
The majority of Americans have about 3 days worth of food in their pantry.
Imagine for a moment what Day 4 might look like in any major city that goes dark.
This exclusive clip from American Blackout shows what an extended outage might look like:
Prepare for the worst, because this is one scenario you do not want to face.
Related:
The Prepper's Blueprint: A Step-By-Step Guide To Prepare For Any Disaster
Are Today's Massive Power Outages Really Secretly Part of the Operation Gotham Shield Nuclear War EMP Drill?
Extended Blackouts: Power Grid Completely Vulnerable to Sabotage: "America Could Go Dark"
Are You Ready Series: Rolling Blackouts and Power Outages
6 Totally Insane Things That Will Happen When The Power Grid Goes Down