This article was contributed by Lior Gantz of The Wealth Research Group.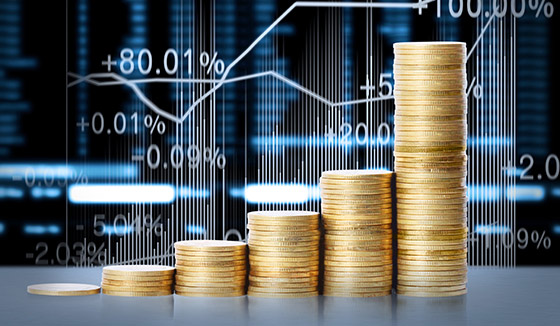 Oh, Bernanke, I hope you are READING THESE WORDS: You Lost!
Bernanke, if you're home watching gold BREAKING RECORDS, just know that I remember when you told Congress that "I don't quite understand the movement of gold."
Well, Ben, in case one of your cronies is reading this, let me explain "gold's movements" to you: Gold goes UP, UP and UP; is that CLEAR ENOUGH?
Since 1971, when your so-called genius friends decided that the dollar was somehow superior to the ULTIMATE MONEY of the universe, gold, its price has gone up 6,000%!
You lost!
Jerome, if one of your employees is FORWARDING THIS letter to you today, then I would like to SAY THANKS for making it clear to more than EIGHT BILLION SOULS that fiat currencies suck!
Many years ago – one hundred and eight TO BE EXACT – a certain J.P. Morgan (the actual man), in his final year on Earth, went in front of Congress and said the TRUEST WORDS ever uttered by any human being since the DAWN OF TIME.
What he said was this: "Gold and silver are MONEY. Everything else is credit."
Credit, not money, meaning that while you believe you own it, it is actually SOMEONE ELSE'S liability.
In 1944, the United States was so mighty that it DICTATED TERMS to the losing nations of WW2 – the bankrupt countries of Europe and Asia – and a major one was that the ALMIGHTY BUCK would call the shots.
Jerome, if you haven't realized it yet, WE'RE IN 2020, not 1944.
Let me put this debate TO REST: we're in a massive bull market!
It would be the HEIGHT OF FOLLY to label this price action as a bubble.
I'm not going to even ACKNOWLEDGE THAT DEBATE; the bubble is elsewhere – THIS IS REAL.
Gold is money; silver is money.
The gains are epic – let's BRING DOWN THE HOUSE!
There are UNIVERSAL LAWS, which are immutable and ENGRAINED in the cosmos!
One of them is that silver WILL BEAT the manipulating bankers and we are SEEING IT unfolding right now!
The SHORT SQUEEZE that's going to occur, now that silver has BROKEN ABOVE its 2016 high, could break the backs of the amateurs.
You just watch what's going to happen, now that the dollar is a SINKING SHIP!
So many speculators, who in RECENT MONTHS decided it's a good idea to own companies at P/E ratios of 50:1 and higher, will not believe the TREMENDOUS OPPORTUNITY in the mining sector, as these companies are not even trading above 2016 highs!
Silver is now the HOTTEST PLAY on the planet and gold is TAGGING ALONG beautifully!
The Federal Reserve might be printing dollars, but we're LITERALLY PRINTING MONEY into the brokerage accounts!
Things are going nuts; a MAJOR OPPORTUNITY is coming next week as well — I'VE NEVER seen anything like it in the mining sector in over 14 years.