This article was originally published by B.N. Frank at Activist Post.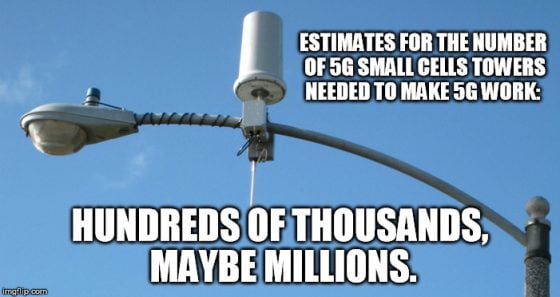 Activist Post regularly reports about increasing opposition to 5G in the U.S. and around the world.  It's difficult to keep up with it.  In February, the telecom industry provided U.S. congressional testimony that they have NO scientific evidence that it's biologically safe. 
Many doctors and scientists say it isn't (see 1, 2, 3, 4). Engineers, environmentalists, meteorologists, NASA, NOAA, U.S. Navy, security experts, and other credible sources have also described 5G as a recipe for disaster (see 1, 2, 3, 4). 
It's ridiculous and scary as hell that 5G is still being forced on so many communities – especially since illness from exposure has already been reported (see 1, 2, 3).  Thanks to Claire Edwards and Global Research for this fantastic article which includes a timeline of lawsuits, legislation, opposition, and warnings regarding 5G.
The effort to stop 5G is still gathering momentum and we must continue to work together and tirelessly to protect all life on Earth and the planet itself until this demented plan is relegated to the history books as the most Mephistophelian scheme in the history of humankind.
AMEN!
Activist Post reports regularly about the many risks associated with unsafe technology being forced on individuals and communities worldwide.  For more information, visit our archives and the following websites.